There are plenty of things I loved about the U.S., and I still do miss my days there, even after so many years. But if I had to pick one thing about it that I absolutely adore, then it's mustard sauce. Living there taught me all of its wonders.
What got me reminiscing about mustard sauce? The seeds.
I used them recently for a quick dinner dish, which got me wondering why not write a bit about them and help you discover the beauty of the spluttering mustard seeds.
Rai: Unflowering the Seeds
Native to Asian countries, mustard seeds are small and round. They are found in sunshine yellow flowers of three large shrubs - Brassica nigra, Brassica juncea and Brassica hirta. Each plant creates its own seed – black, brown and white.
What's the difference between them? Black is the most pungent and white the least. Both black and brown seeds are extensively grown in India. With brown or Indian mustard being more common.
If you breathe in a palm-full of the spice, you'll detect no aroma. It's when you fry them that a fabulous and slightly nutty fragrance is released. And don't get me started on eating the spice raw. The taste is face-warping bitter!
But heat the seeds even a smidgen, and their character transforms. That awful bitterness turns into a bouquet of tastes that uplifts curries, vegetables, and whatnot.
Why Use Mustard Seeds: The Advantages of the Spice
Both Indians and Sumerians began extolling the virtues of mustard seeds millennia ago. Ayurveda says the spice is excellent for Vata and Kapha.
What are those? Vata, Kapha, Pitta are doshas or three fundamental bio-elements. When the three are balanced, the body is in perfect health. Mustard seeds balance both Vata and Kapha.
Is that it? Well, no. The spice aids in digestion, clears up congestion, gets rid of excess gas, lowers blood pressure, relieves stomach cramps and even increases the appetite. From magnesium to phosphorus to selenium, mustard seeds are rich in minerals and nutrients. Including the spice in your diet also means a steady supply of calcium, iron, zinc, omega 3 and manganese.
Mustard Seeds: A Quick How-To
Anyone who hasn't explored what the spice has to offer, you are on a spectacular edible journey. It is one of the most versatile spices to fill your pantry cupboards. It's hot and spicy flavour works on appetizers, side dishes and the main course.
A wholesome, quick and delicious breakfast that packs quite a nutritional punch, seviyan upma (or savoury vermicelli) is tempered with all the magic of mustard seeds.
In case it's comfort food you're searching for, curd rice is chock full of the spice. Believe me; it gives huge bang for your buck.
Not a fan of curd rice, try the coconut rice recipe. The minute you add in the mustard seeds, the aroma will suck you in.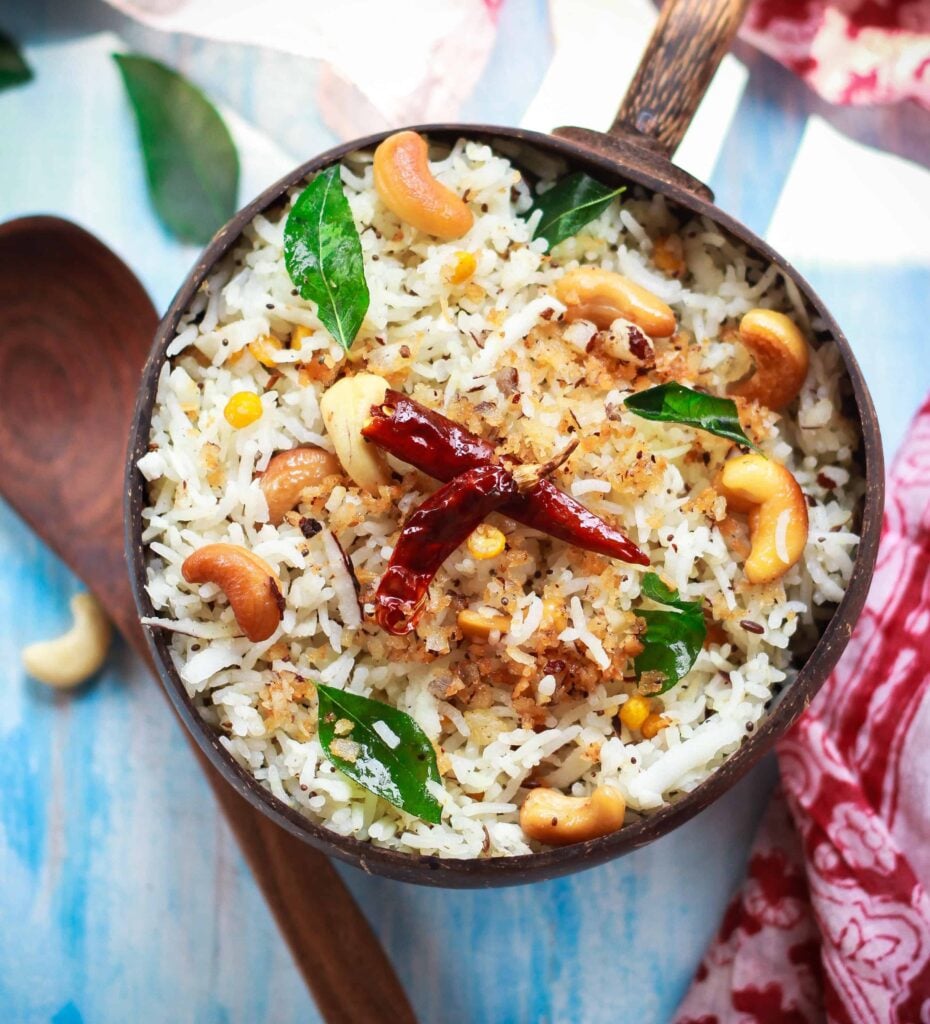 A side dish recipe that has all the sensations of the spice is Mango Raita.
It is not just the seeds of the plant that I use. You'll find the aroma of sarson ka saag filling my home every week during winters. If not saag, then it's mustard greens soup!
Tasha's Inside Tip
To unwrap the full potential of mustard seeds, you need to fry them in hot oil. The minute they start sputtering, put a lid on it till they stop. Just make sure you don't leave the pan covered for long because the spice burns pretty swiftly.
I hope you are enjoying my #spiceseries blogs.
I'd love to hear from you! Please tag me on Instagram @tashasartisanfoods, using the hashtag #tashasartisanfoods. You can also FOLLOW ME on INSTAGRAM, PINTEREST for more fabulous recipes! Do subscribe to Tasha's Artisan Foods so you'll never miss a recipe!