Rounding up the year with my favourite season! With Christmas and New Years celebrations - no matter how different they look in 2020, there is some warmth and light to be found. As is my new tradition, I am sharing some moments of joy from the past month. From holiday baking to decor, there is an abundance of inspiration and joy I've gotten from several corners of the internet.
Before I get into sharing my December favourites, I'd like to thank each and every one of you readers for helping me make lemonade out of 2020's lemons. Creating what I love and sharing it with such a supportive, beautiful community helped me grow in so many ways and kept me motivated through every hurdle faced.
It's been a tough, isolating time for so many - losing loved ones, jobs, comforts. The stress of the unknown, being removed from friends and family. But with each adversity, we have been pushed to find a silver lining. Keeping in mind all the suffering and pain the world faced together, I've seen people around me (myself included) grow to be more compassionate and appreciative. 
If nothing else, we have undoubtedly learned to be grateful for good health, reflect on what is actually important and be removed from the usual excess. Wishing all of you and your loved ones a very happy new year - may 2021 bring better days and health for everyone.
Now, back to some moments of joy -
Magical Festive Baking
I was overwhelmed by the amount of brilliant baking creations that I came across this year! So many bright, talented people making everything from gingerbread wonderlands to the most tempting boozy cakes. Here are a few hall of famers from this month, in my books.
Holiday Movies
I look forward to this all year - sitting with the family to watch some of our favourite holiday movies! There is something extra special of watching them snuggled up with blankets and warm mugs of tea.
December Recipe Highlights
This month was all about my cookie palooza. Though we did take a few breaks in between for a classic hot chocolate and much needed healthy matcha chia pudding. Here are some of my favourite picks: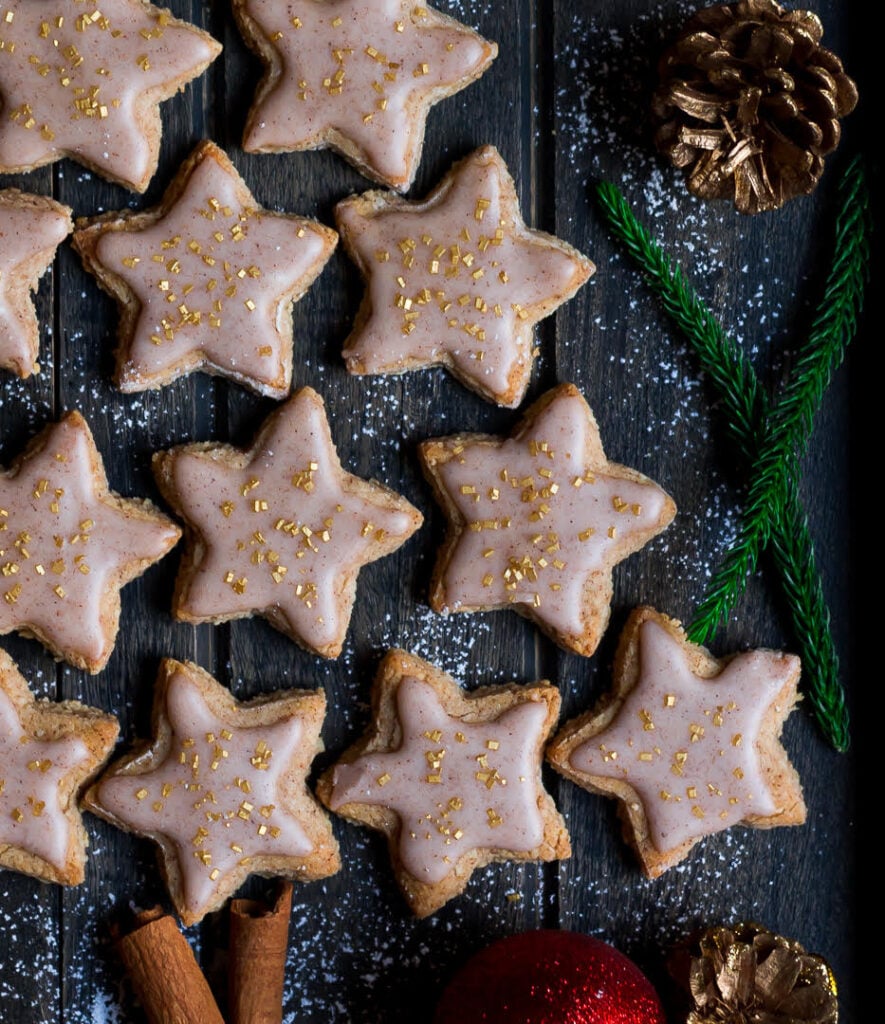 Holiday Decor Inspiration
DIY Dried Oranges
This is my new favorite DIY of the year. Making dried oranges could not be easier!
What can you use dried oranges for?
They make for beautiful cake toppings, festive garlands, Christmas tree decor and cocktail accompaniments! You can even use them to add an extra touch to your centrepiece or potpourri. The options are endless.
How to make dried oranges at home, using an oven
- Preheat your oven to 120 C.
- Slice your oranges about 1 - 1.5 cm wide.
- Pat them dry and then keep on a baking rack (try to avoid a tray or they might stick).
- Bake for 2 - 3 hours, keep checking in on them and turning them every 30 minutes or so.
- Take them out and let the oranges cool. They are then ready for use and can be stored for as long as needed!
How to make dried oranges at home, without an oven
- Slice your oranges about 1 - 1.5 cm wide.
- Pat them dry with a thick paper towel or cloth a few times, to get rid of the excess.
- Keep them on a wire rack in front of a window or tie a thin string through them and let the oranges hand in front of a window. They should be kept in a spot which gets a good amount of sunlight.
- Let them air dry for 1 - 2 weeks, till they are hardened. You can leave them longer if there is any remaining moisture.
- If you want to brown them a bit, pop them in an oven for a few minutes! Otherwise, they are ready to be used and stored for as long as needed.

I hope you enjoyed my moments of joy! Wishing you and yours a very happy new year.
I'd love to hear from you! Please tag me on Instagram @tashasartisanfoods, using the hashtag #tashasartisanfoods. You can also FOLLOW ME on INSTAGRAM, PINTEREST for more fabulous recipes! Do subscribe to Tasha's Artisan Foods so you'll never miss a recipe!