The Biscoff cheesecake recipe is for days when you want a super-easy Biscoff dessert. Made with simple and few ingredients, you have the best Biscoff cheesecake ready in no time (minus the chill time!).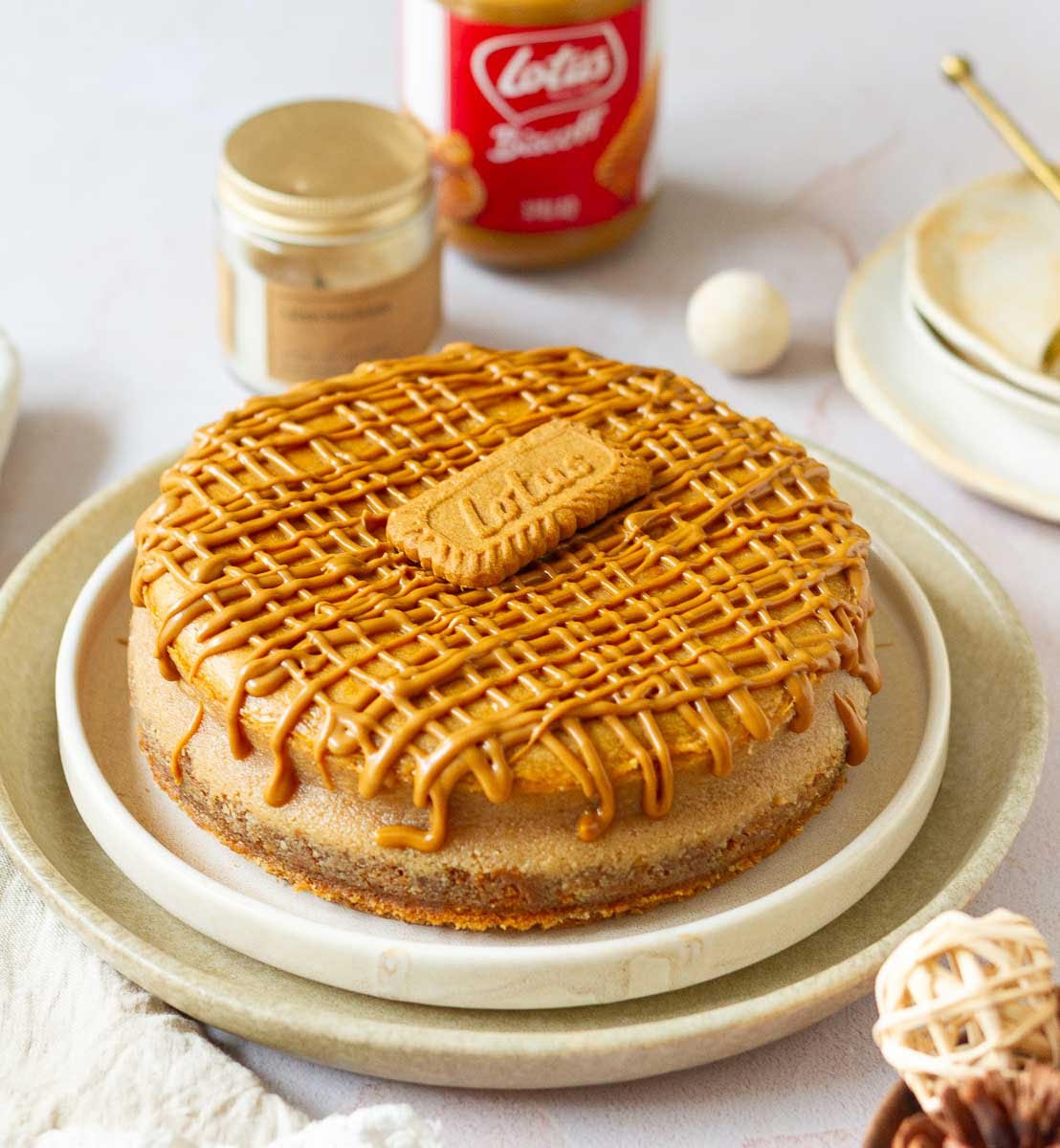 Not to toot my own horn, but this Biscoff cheesecake recipe creates a cheesecake worthy of the Hall of Fame. The sheer decadence of creamy perfection and spiced cookie butter is so seductive that every bite leaves you craving more.
So fair warning: Luscious, irresistible, and blissful, the Lotus Biscoff cheesecake may cause uncontrollable mouthwatering and spontaneous happy dances.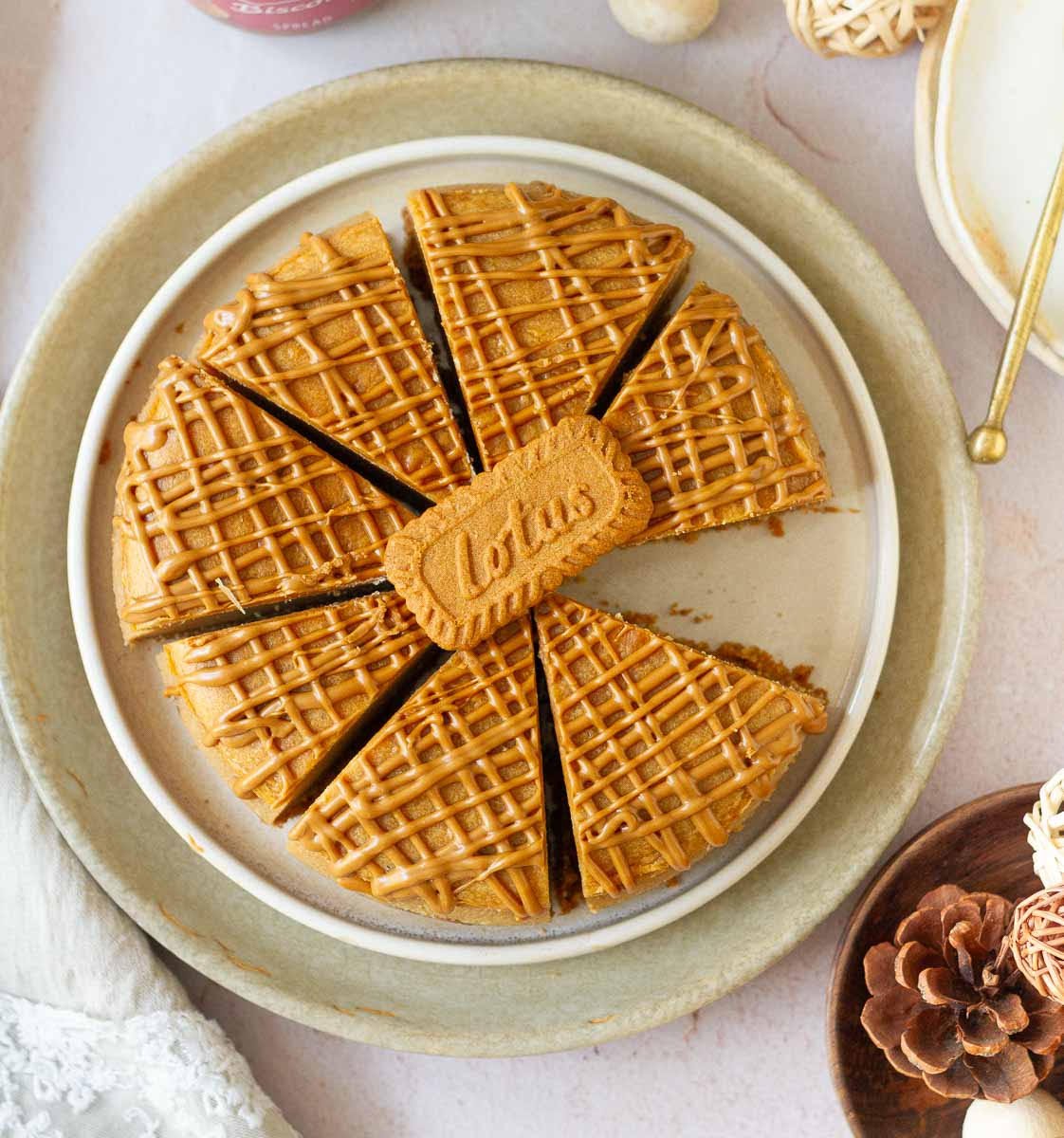 Jump to:
THE BEST BISCOFF CHEESECAKE RECIPE
Creamy, rich, and luscious dessert – the best kind to have
Gooey and super-indulgent from the Lotus Biscoff spread
A definite hit for a get-together or party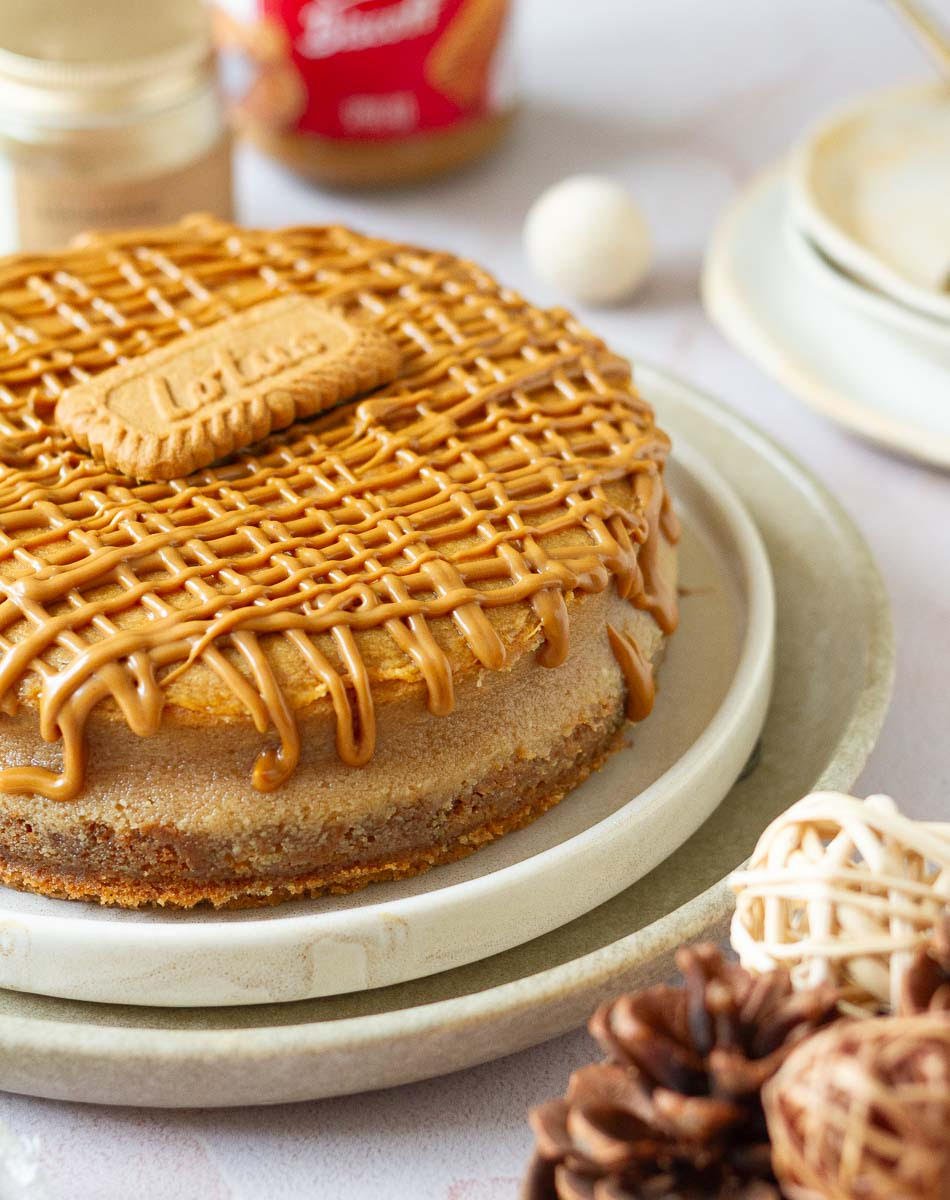 HOW TO MAKE BISCOFF CHEESECAKE?
Step 1: Crush digestive biscuits until they're as crumbly as your weekend plans.
Step 2: Combine the crumbs with the melted butter, mixing until you've got the texture of a wet, sandy beach.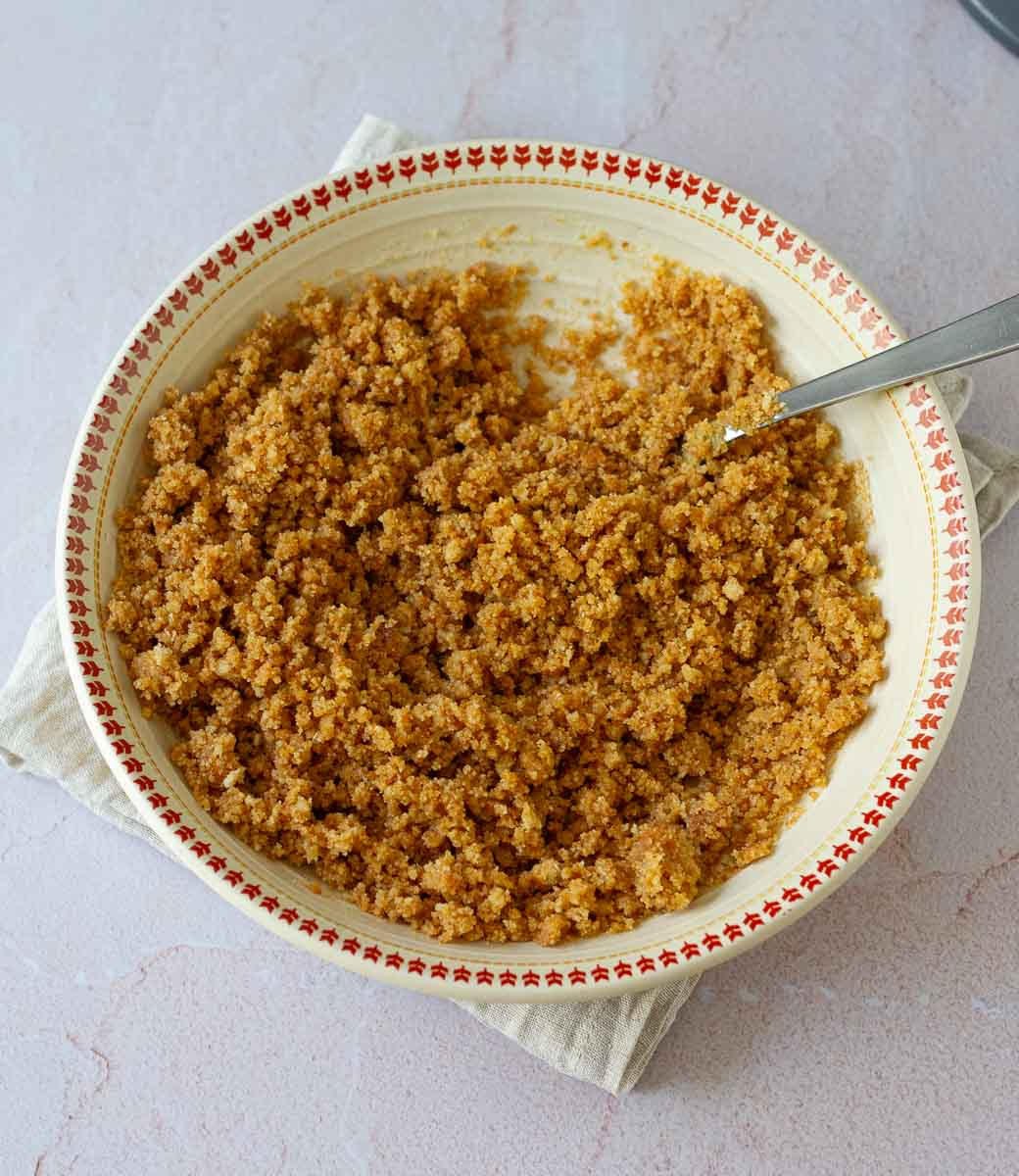 Step 3: Press this mixture into the bottom of your springform pan, packing it down tightly. Pop it in the oven for 10 to 15 minutes while you move on to the Biscoff cream cheesecake filling.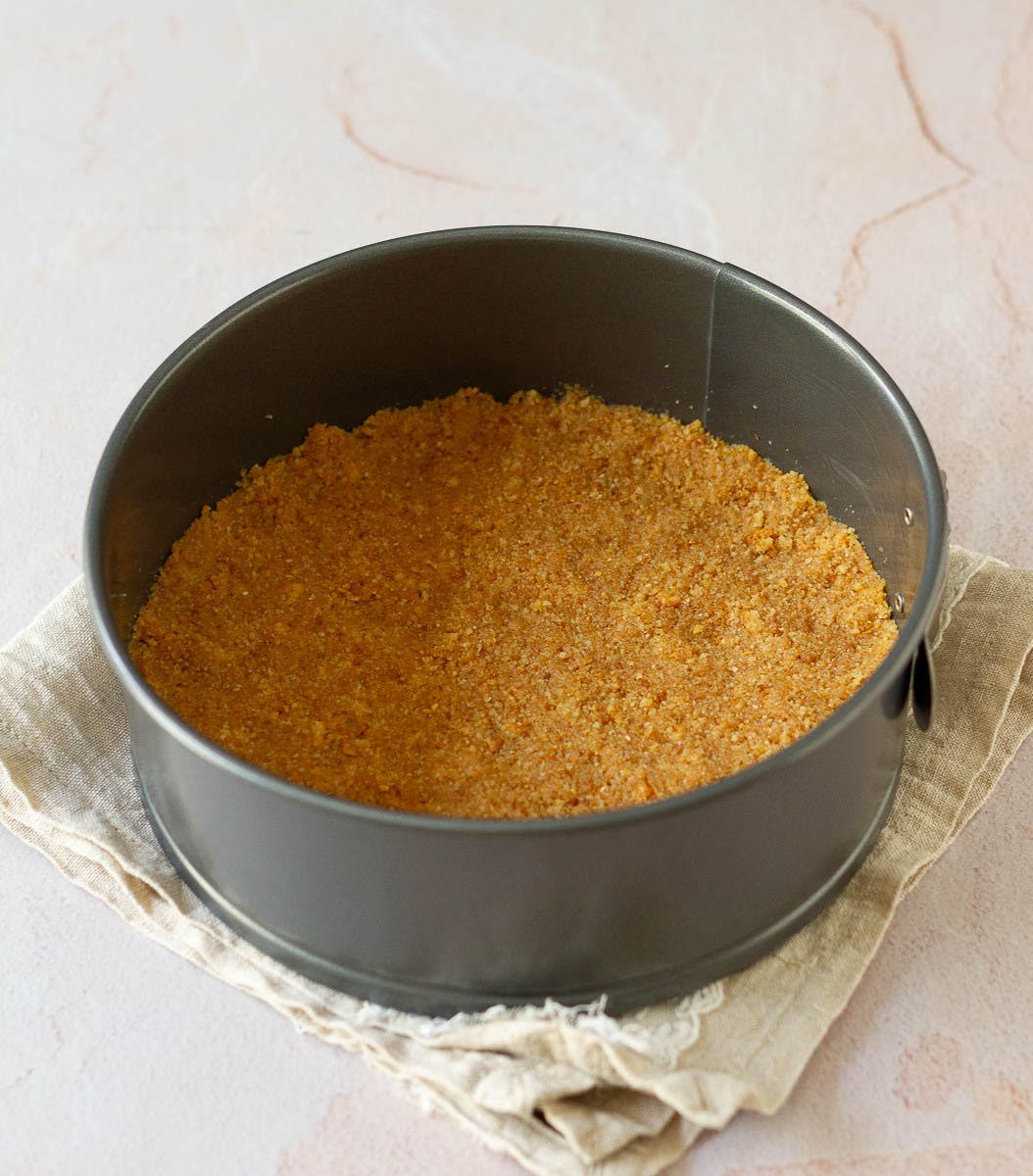 Step 4: In a large bowl, beat softened cream cheese with sugar and eggs till it's smooth as your favorite dance move.
Step 5: Now add cream, flour, and vanilla extract, blending everything gently with a spatula. Whisk in Biscoff spread, giving your lotus cheesecake filling the perfect amount of spice and everything nice.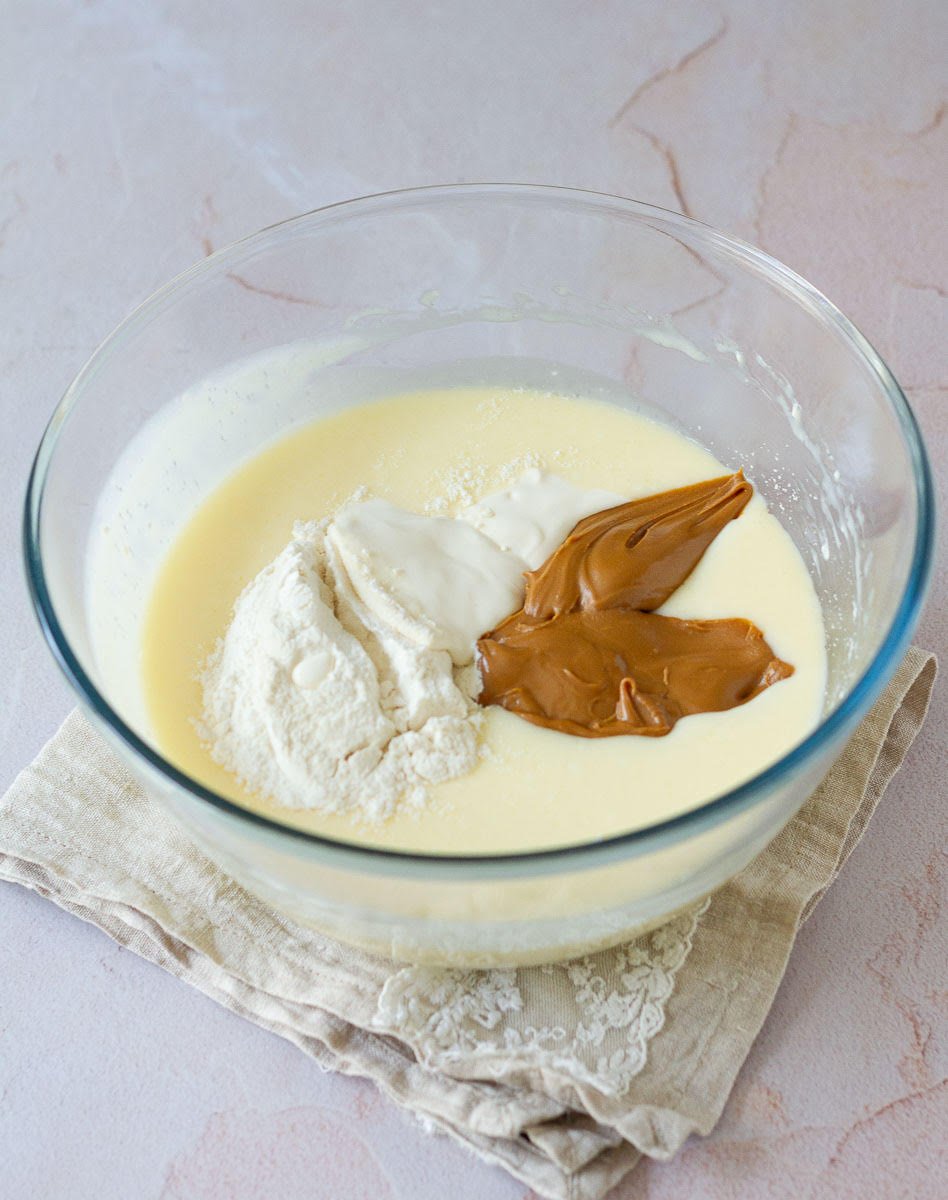 Step 6: Pour over the baked Biscoff cheesecake crust, smoothing it to iron out any air bubbles.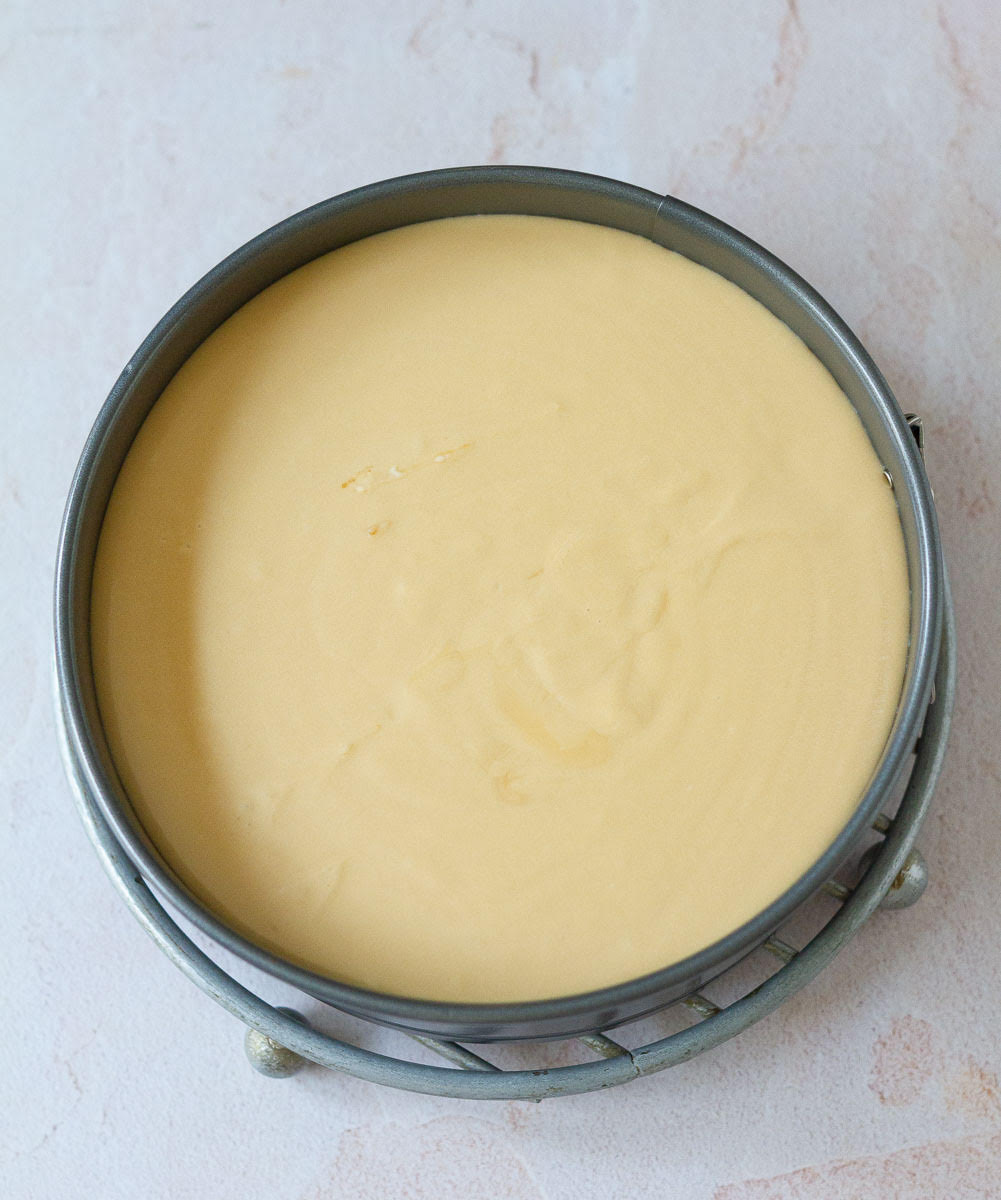 Step 7: Lower the temperature of your oven and then bake this masterpiece of a Biscoff cheesecake recipe for 50 to 60 minutes until it's set on top but slightly jiggly in the center.
Step 8: Turn off the oven and crack the door open a bit, letting your cheesecake cool down slowly. Patience is key here (just like in life).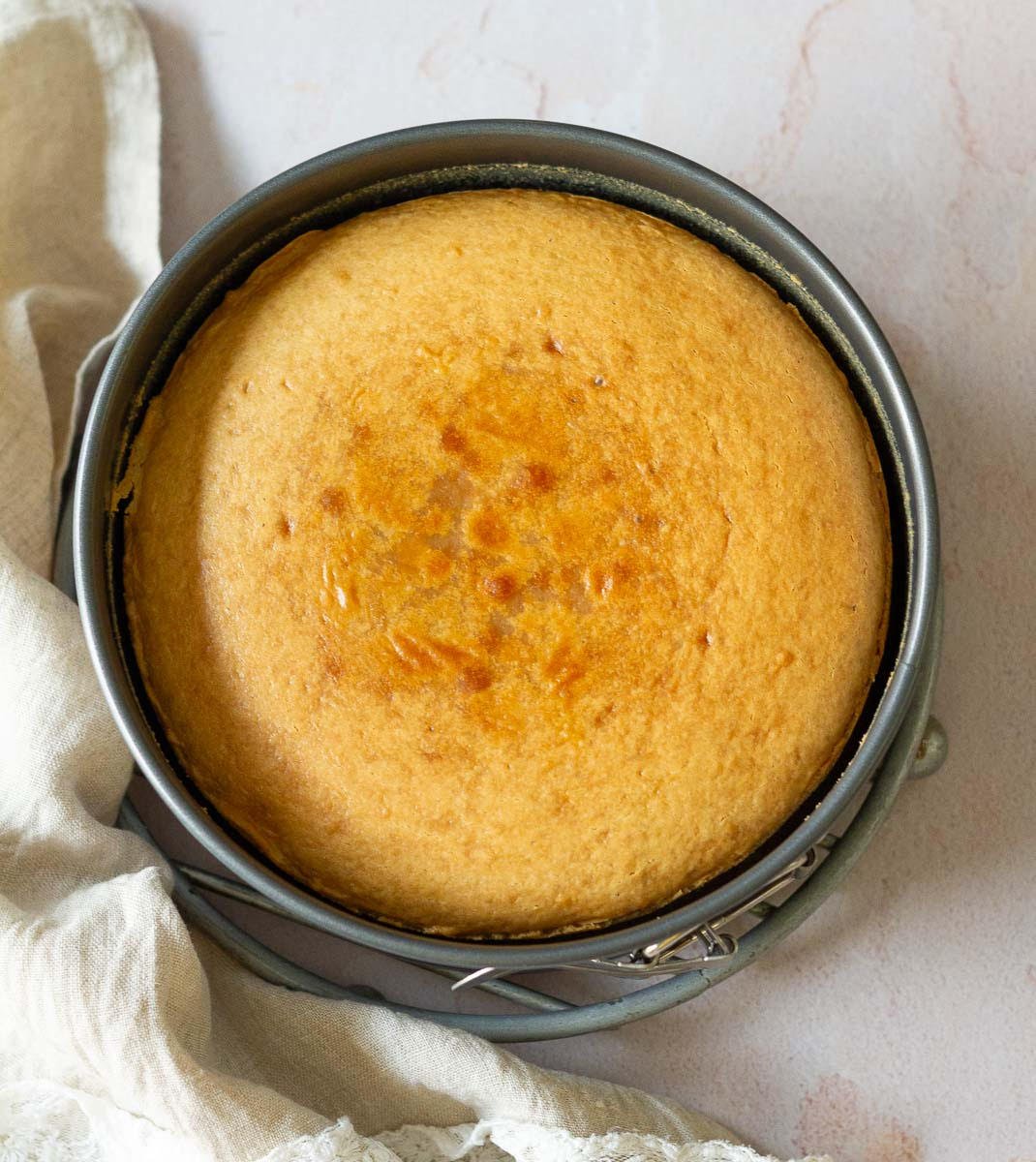 Step 9: Once your cheesecake has cooled to room temperature, chill it in the fridge for 6 to 8 hours, or preferably overnight. Do not skip this step.
Final step: Slice, serve, and savor the plot twist from the Lotus Biscoff spread!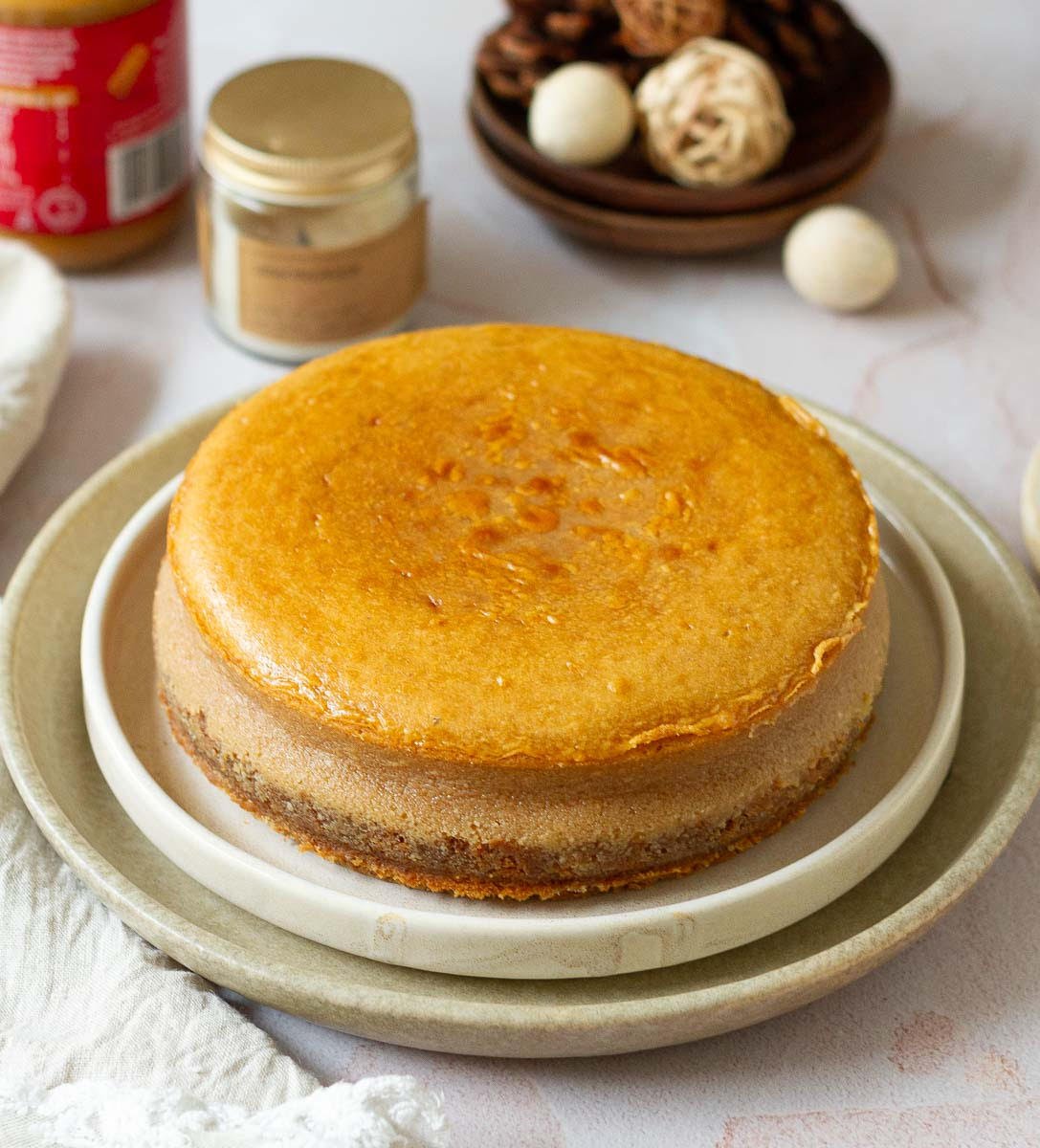 SERVING SERIOUS VIBES WITH LOTUS CHEESECAKE
Yes, you can absolutely serve the cookie butter cheesecake plain. Because it's not just a cheesecake. It's a way of life. But trust me, it warrants calling for a drizzle of melted Lotus Biscoff spread or maybe some dark chocolate.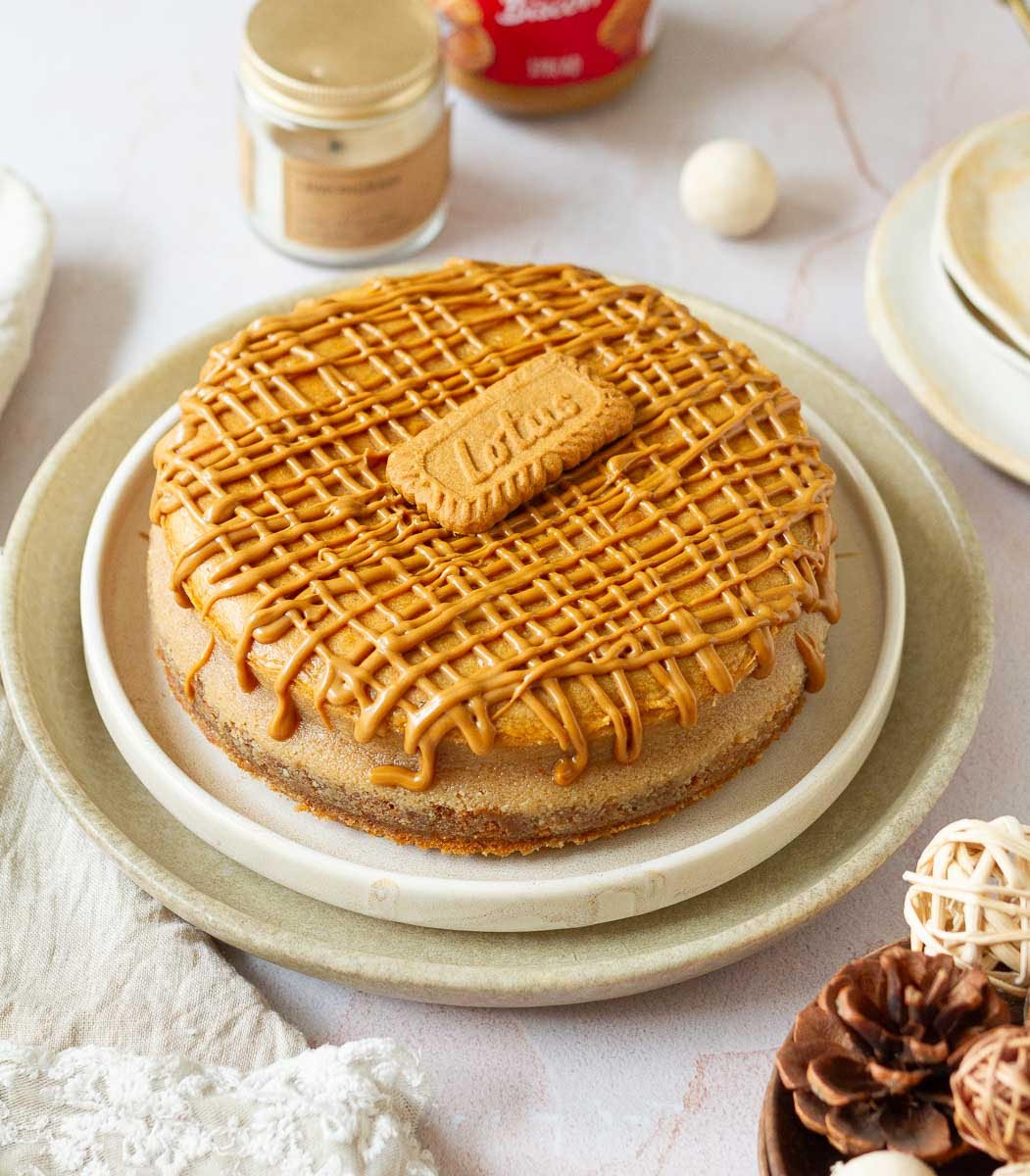 NOTES FOR EASY BISCOFF CHEESECAKE
Use room-temperature ingredients. They don't lump up, forcing you to overbeat.
If you're pressed for time, nuke the cream cheese in the microwave to soften it.
Don't over-mix the biscoff cheesecake filling. The minute it's smooth and homogenous, stop. Too much mixing adds air.
Ditch the whisk or stand mixer and use the spatula to combine the ingredients, and you'll have a dense, creamy cheesecake.
Line the base and sides of the spring form cake pan with foil for mess-free baking, in case of any leaks.
Bake the crust to keep it from getting soggy.
The trick to velvety Biscoff cheesecake recipes is baking at low temperatures.
Let the cake bake undisturbed. Resisting the urge to peek prevents cracking; trust the process! Check for doneness at about 50 minutes.
Let the cheesecake cool gradually. Don't take it out of the oven or open the door wide. The drastic drop in temperature will crack it.
If your cheesecake does crack, don't panic. It will still taste as good and you can always hide the cracks with some topping!
Embrace patience. Chill it for as long as you can for a creamier consistency.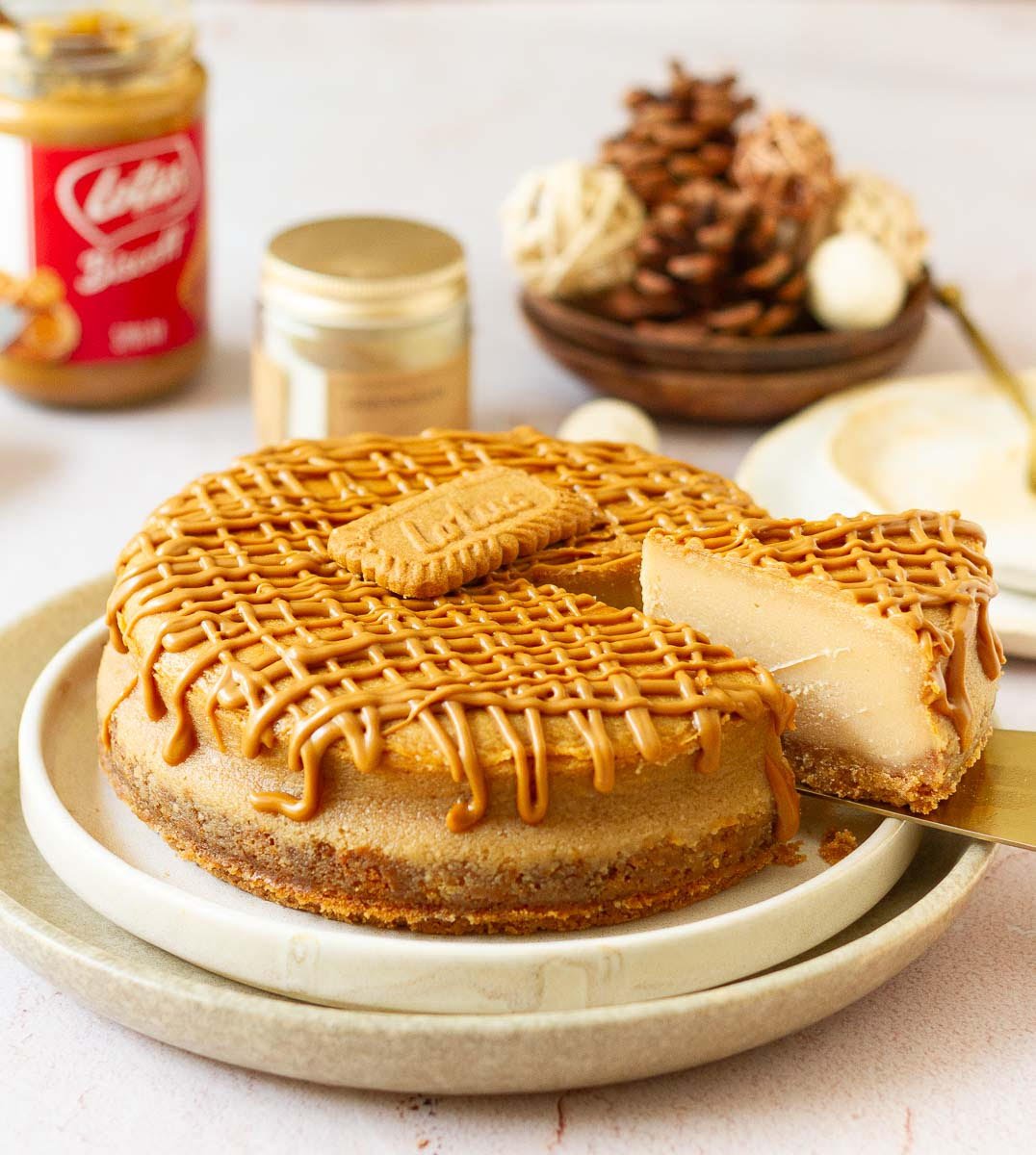 COOKIE BUTTER CHEESECAKE SWAPS & SUBS
Biscuit: Marie biscuits are my go-to for cheesecake recipes. For this Biscoff cheesecake recipe, I used digestive cookies.
Graham Crackers or Lotus Biscoff will do too. Or you can mix and match.
Eggless cheesecake: Skip the eggs and simply increase the amount of cream you add to the filling. Swing by my Thandai Cheesecake blog for the exact recipe.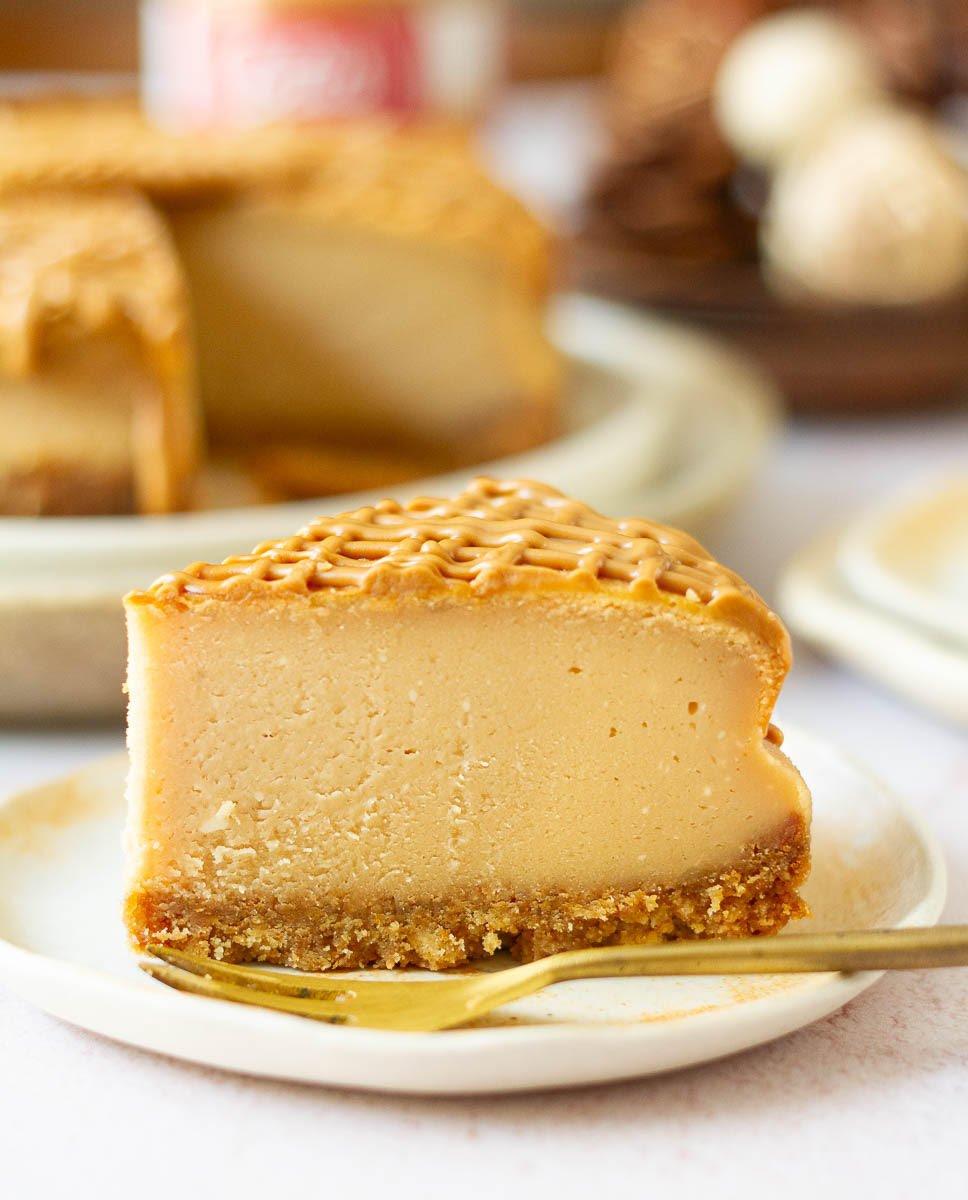 MORE CHEESECAKE RECIPES TO TRY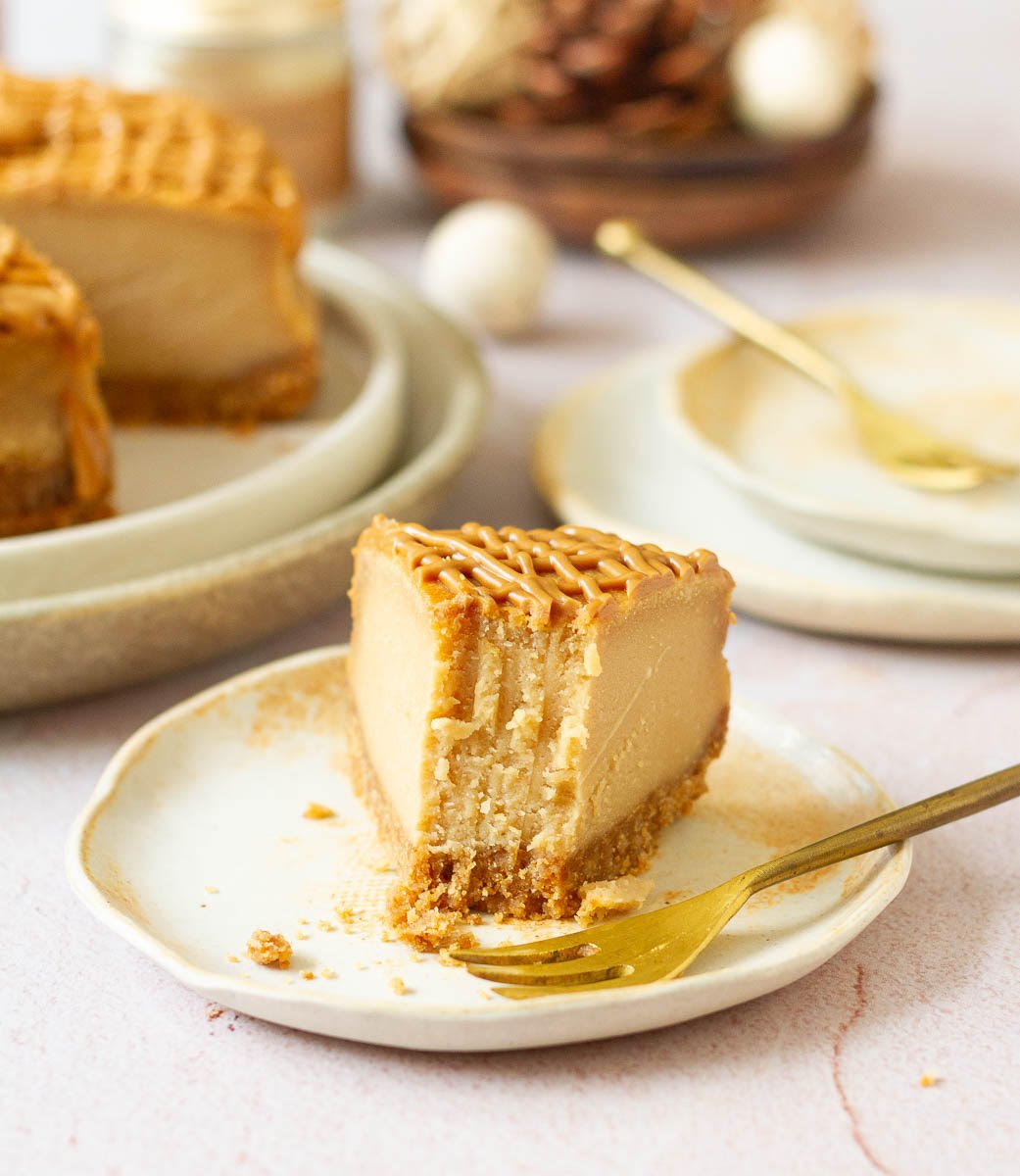 MORE BISCOFF DESSERT RECIPES
Half the joy of cooking is sharing it with others, which is why I'm always eager to hear from you. So go right ahead and drop a comment or reach out on Instagram, Pinterest, YouTube, or Facebook. I hope you love this Biscoff Cheesecake Recipe as much as we do!
📖 Recipe
Print Recipe
The Perfect Biscoff Cheesecake Recipe (Lotus Cheesecake)
The Biscoff cheesecake recipe is for days when you want a super-easy Biscoff dessert. Made with simple and few ingredients, you have the best Biscoff cheesecake ready in no time (minus the chill time!).
Ingredients
Cheesecake Crust
1/3

cup / 75 gms

Butter, melted

1

cup/ 100 gms

Digestive biscuits, crushed
Cheesecake Filling
1 3/4

cups / 400 gms

Cream cheese, softened

2

Eggs

3/4

cup / 160 gms

Sugar

1/2

cup / 100 gms

Cream

I used Amul cream

1/4

cup / 35 gms

All-purpose flour

1/2

cup / 130 gms

Biscoff spread

1.5

tsp

Vanilla extract
Topping
3-4

tbsp

Melted Biscoff spread
Instructions
Preheat your oven to 180C. Cover the bottom and sides of your 8" springform pan with aluminum foil.
Cheesecake Crust
Combine the melted butter and crushed cookies in a small bowl. This mixture should have the consistency of wet sand.

Press it down evenly at the bottom of the pan. Bake for 10 minutes. Lower the oven temperature to 160C while you're preparing for the filling.
Cheesecake Filling
Combine softened cream cheese, sugar, and eggs in a large bowl.

Add cream, flour, vanilla extract, and Biscoff spread to this mixture and mix well.

Pour the batter into the pan on top of the baked cookie crust.

Carefully place in the oven and bake at 160C for about 55-65 minutes. The top of the cake should look cooked and the center should be a bit wobbly.

Turn off the heat, slightly crack the door open, and allow it to cool for 30 minutes.

Let the cake cool on the countertop for another hour and then refrigerate for at least 8 hours for it to set completely. Remove carefully from the pan, place it on your serving plate.

Drizzle some melted Biscoff spread on top to decorate. Slice and serve. Enjoy!