The recipe for Persian love cake is super, super, super simple. The rose pistachio cake has a dense and heavy crumb, but it's absolutely light on the palate. The lemon and cardamom notes give the Iranian cake a devilishly refreshing flavor.
Jump to:
WHY YOU'LL LOVE THIS LOVE CAKE?
Fantastically easy to make
Moist, soft, and soaked in floral and citrus flavor
A charming cake that'll fit right in for Diwali and the upcoming festive season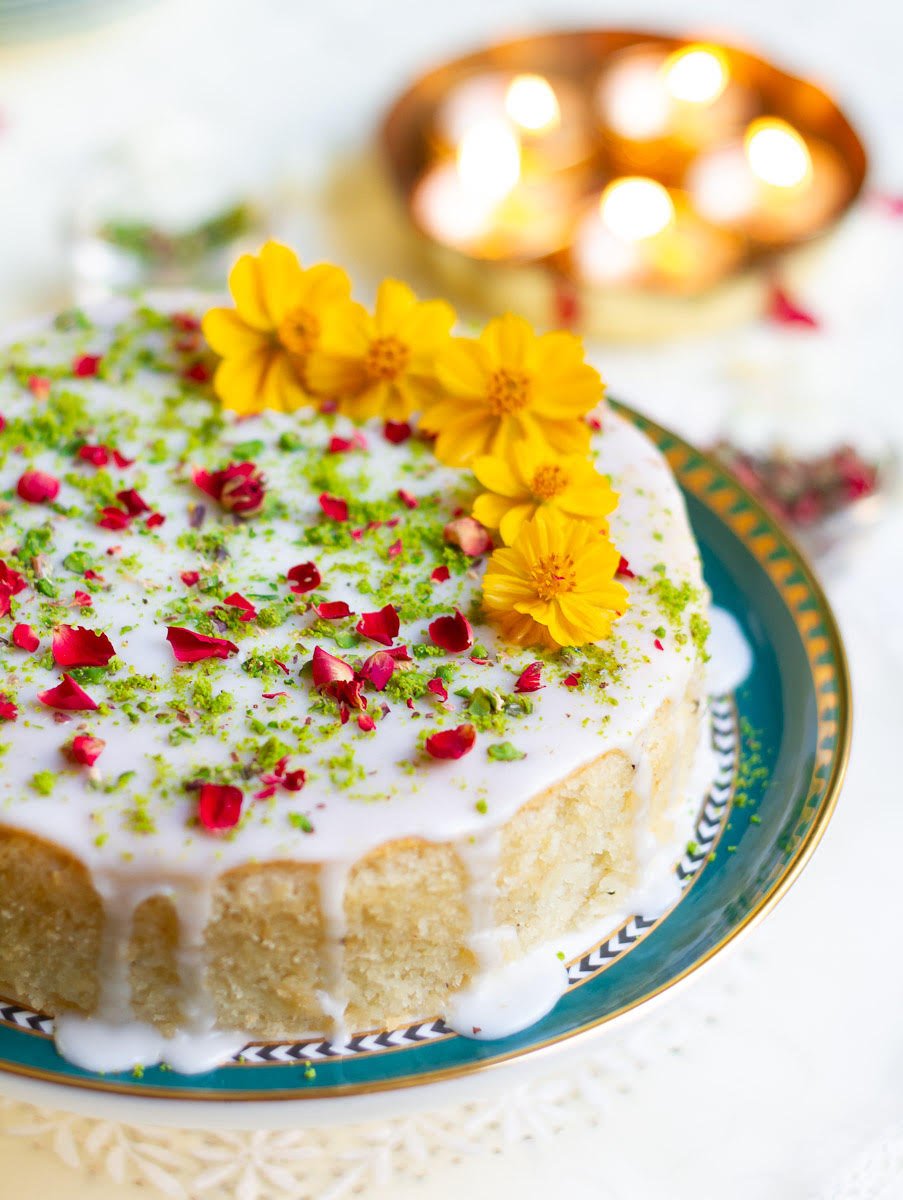 WHAT ARE PERSIAN LOVE CAKES?
The story of love cakes began in Iranian folklore, where a woman fell head over heels for a prince. In order to bewitch the prince, or so the story goes, she baked a magic cake full of a love potion.
And voilà, the love cake was born.
The term "Persian love cake" was minted by the British-Iranian author Yasmin Khan for a recipe featured in her book The Saffron Tales.
You'll find endless variations of the original recipe. Some have semolina, and some don't. Some make the glaze with lemon juice, and some don't. I've been waiting to make this rose pistachio cake for so long that I decided to go with the most popular recipe, Yasmin's, and make it my own.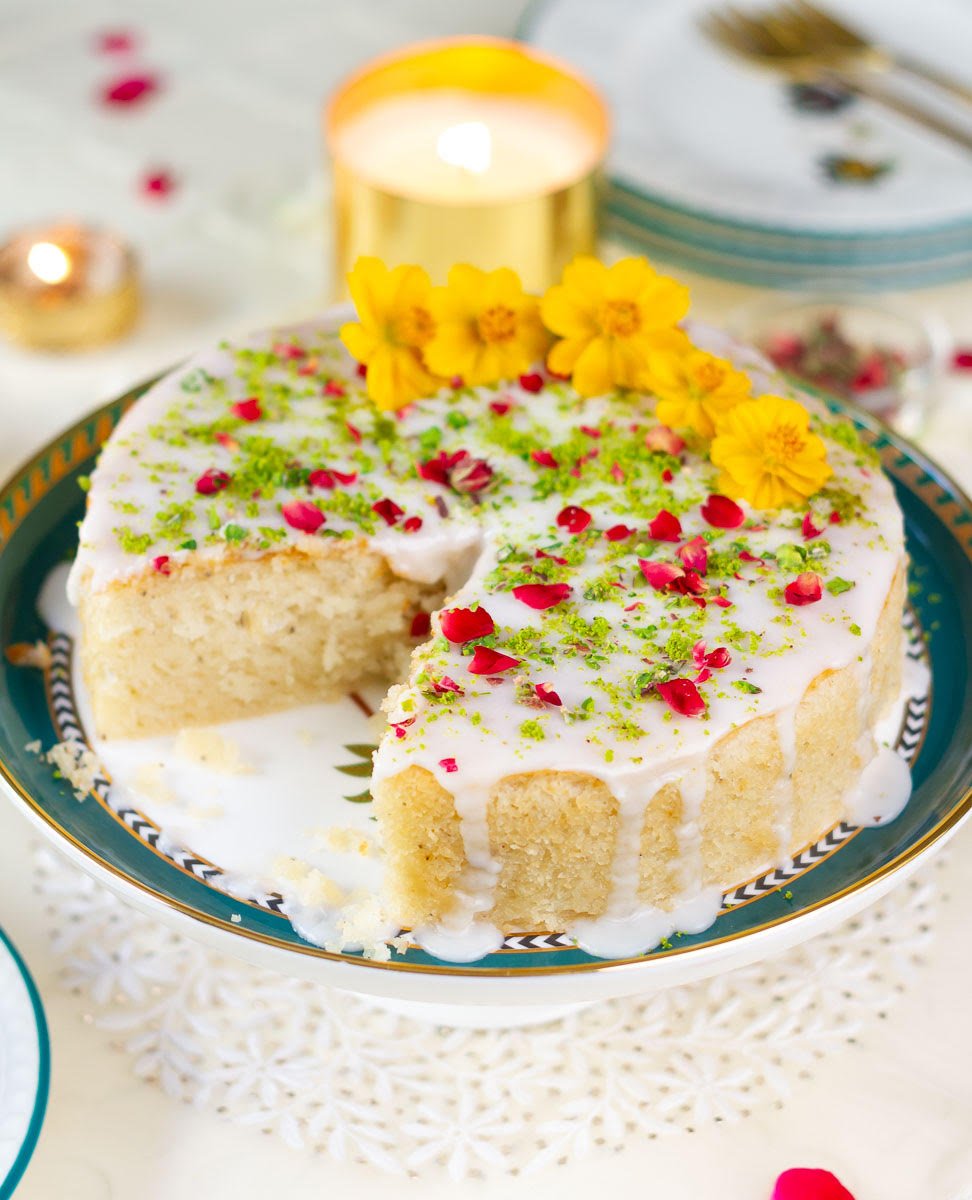 HOW TO MAKE PERSIAN LOVE CAKE?
I did not stay true to Yasmin's recipe for Persian love cake. While I was inspired by her version, I took the liberty to tweak it in two places.
I created an eggless version and forgo the lemon and rosewater syrup because I was craving a flavor very different from my Baklava cake, which did get a syrup soak.
Regardless of whether you choose to immerse the cake in the syrup, it'll still be enchanting, lemony, and rosy!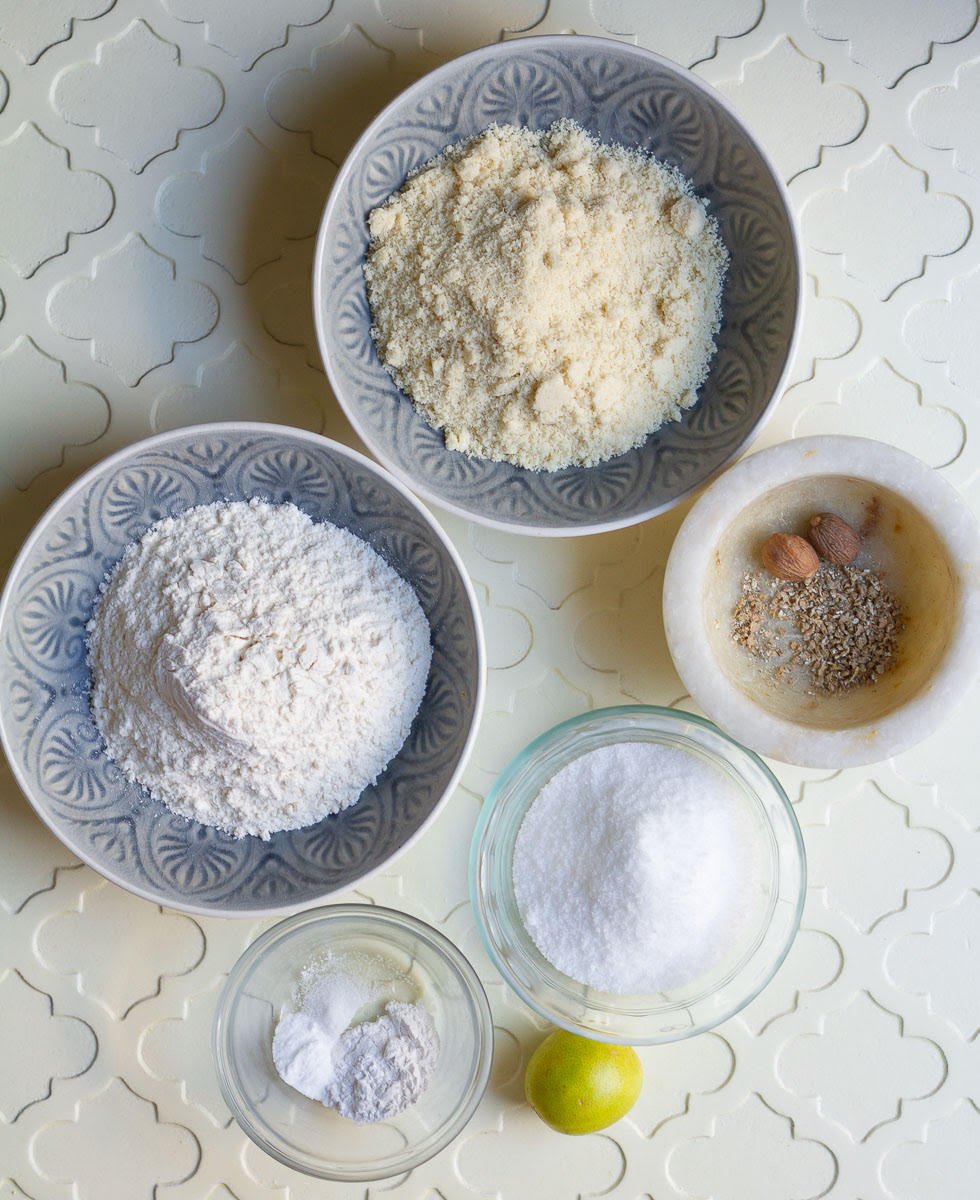 Step 1: In a bowl, whisk together almond flour, all-purpose flour, baking powder, baking soda, caster sugar, and salt.
Step 2: Add cardamom powder, freshly grated nutmeg, and lemon zest to the dry ingredients.
Step 3: Separately, combine Greek yogurt, coconut oil, rose water, and lemon juice.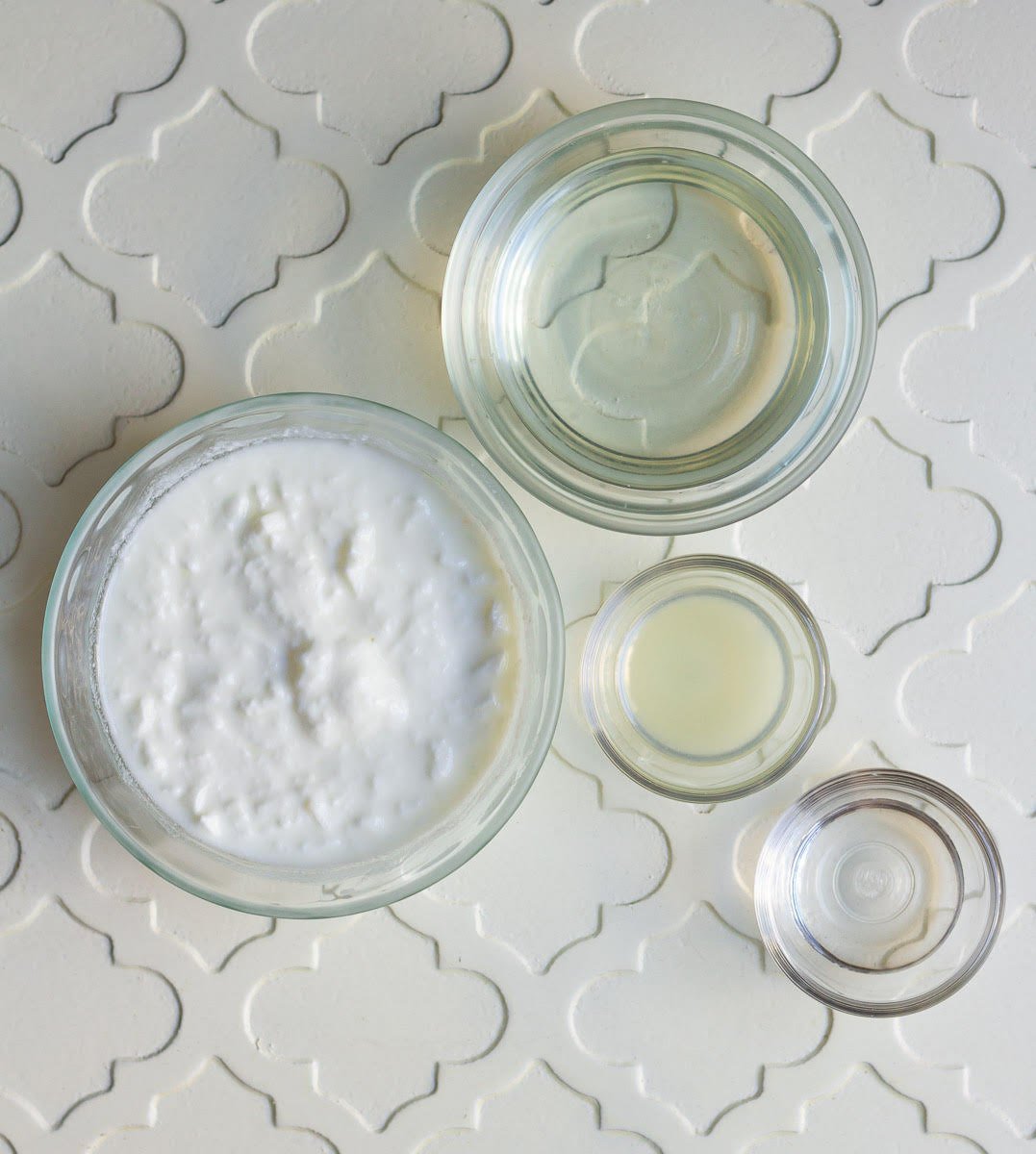 Step 4: Fold the wet ingredients into the dry using a spatula, and then pour into an 8-inch pan.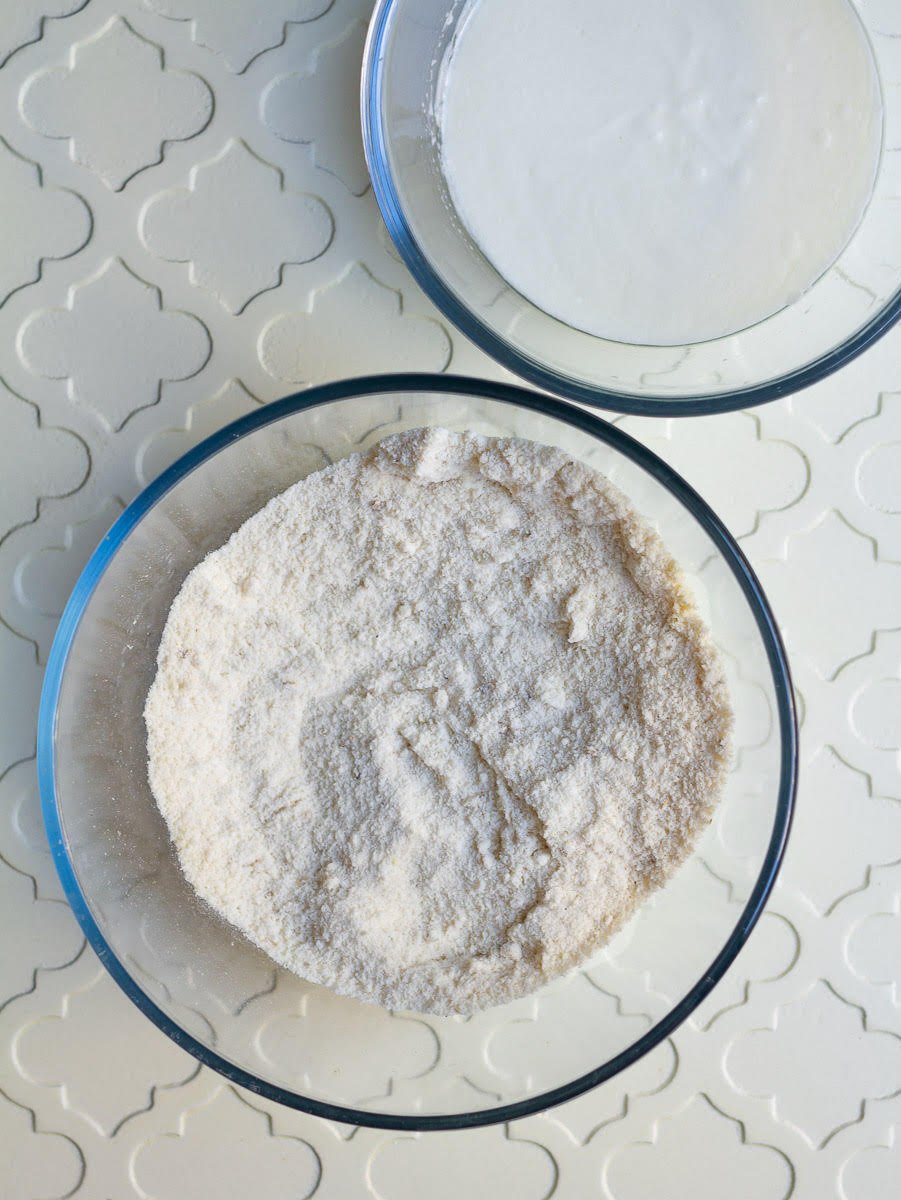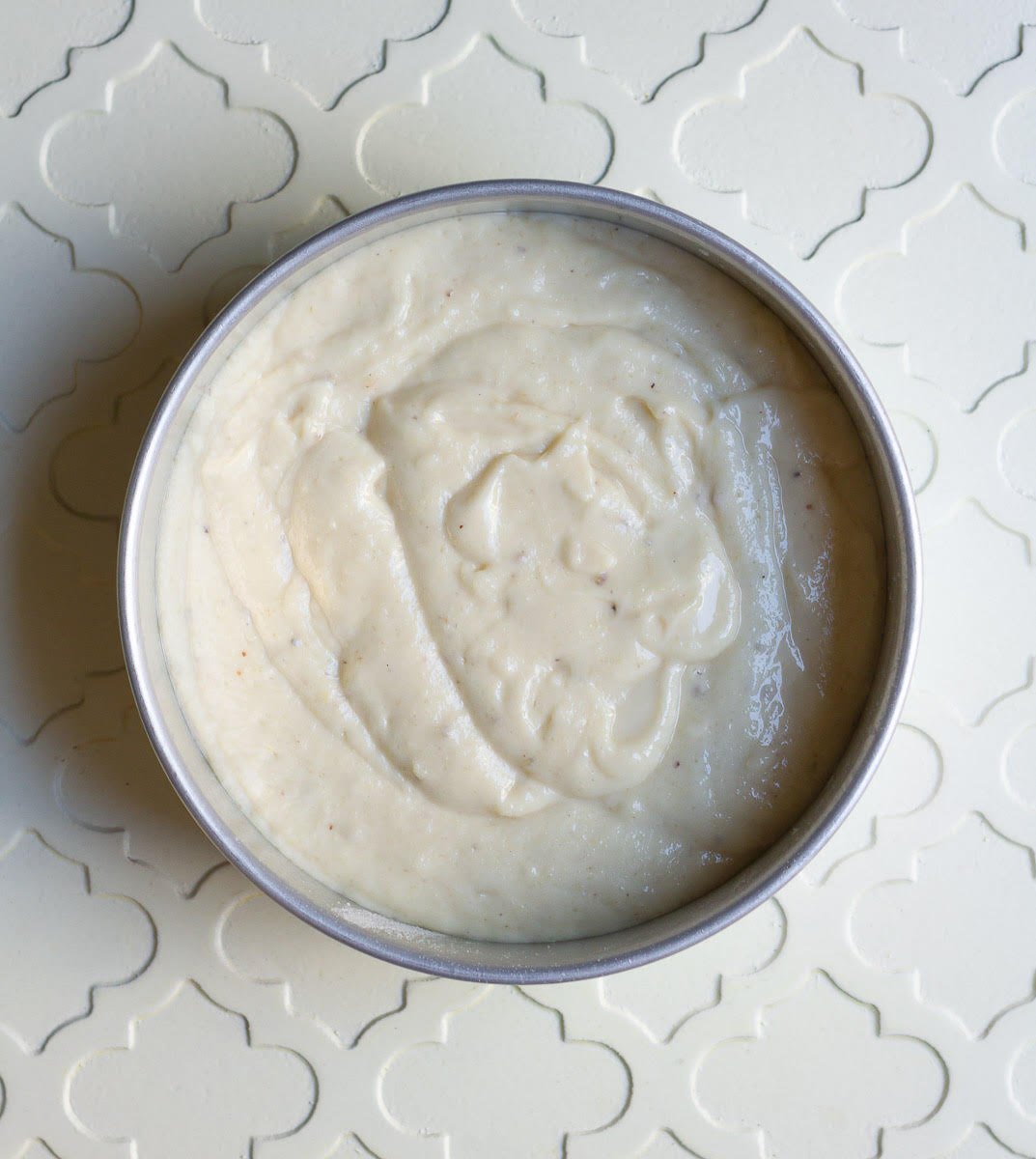 Step 5: Bake for 30 to 35 minutes, when you insert a toothpick or skewer in the center it should come out clean.
Step 6: Once baked, let it sit in the pan for 10 to 15 minutes.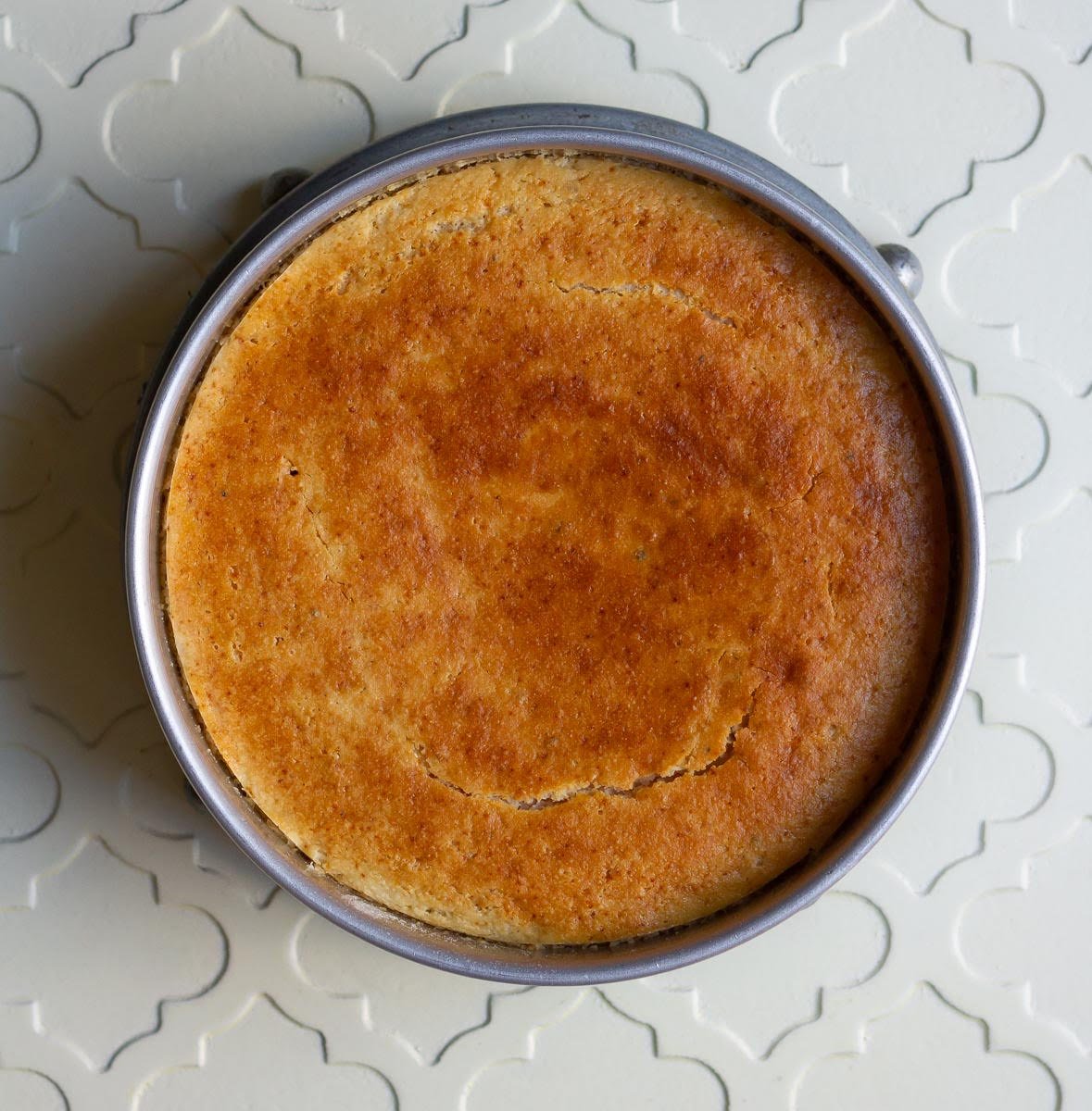 Step 7: In the meantime, make your glaze by beating icing sugar, milk, and rose water until smooth and slightly thick.
Step 8: Turn the Persian love cake over on your serving platter and drizzle the glaze on top.
Last step: Garnish with pistachios and dried rose petals, and your pistachio rose cake is ready!
PERSIAN CAKE NOTES
Don't overmix the batter when you're combining the wet and dry ingredients.
Don't pour the glaze while it is hot or warm because the heat will melt the icing. Instead, wait for the Persian cake to cool down completely.
I had a bundle of edible flowers that I decided to use to deck up the rose cardamom cake. It's a completely optional step. Simple pistachio and dried rosebud garnish are more than enough to make the cake stunning.
The cake crumb is very moist thanks to the almond flour and icing, so it stores well in the refrigerator for 3 to 4 days.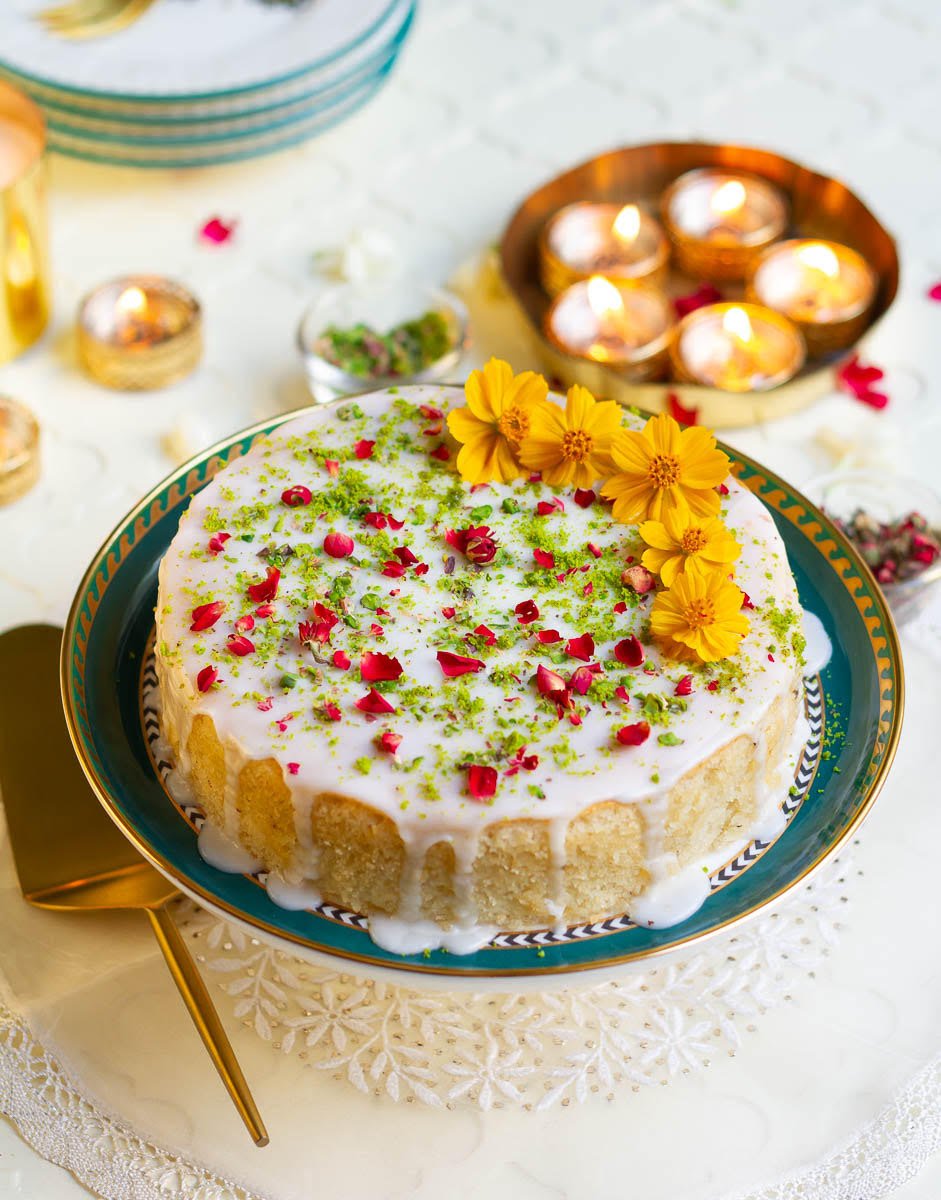 SUBSTITUTES
Egg: My Persian love cake recipe is eggless, but that is just a personal preference. You can include two eggs but remember to reduce the yogurt to half.
Flavors: I know a lot of people do not love the taste and aroma of rosewater cakes. But for this Persian cake, it is non-negotiable. It is the star ingredient that makes the cake stand out. I promise it does not overwhelm the flavor because the lemon juice perfectly counterbalances it.
I have not baked the cake with orange zest, but I have seen plenty of recipes with it. So, you can substitute lemon for orange here.
Spices: If you don't mind some textural play in your Persian love cake and don't have cardamom powder, peel cardamom pods, remove the skin, and coarsely pound the seeds.
Nutmeg adds a warming dimension to the cake, so I would err on the side of caution and not omit it.
Oil: In place of coconut oil, either butter or any neutral-tasting oil will work like a charm.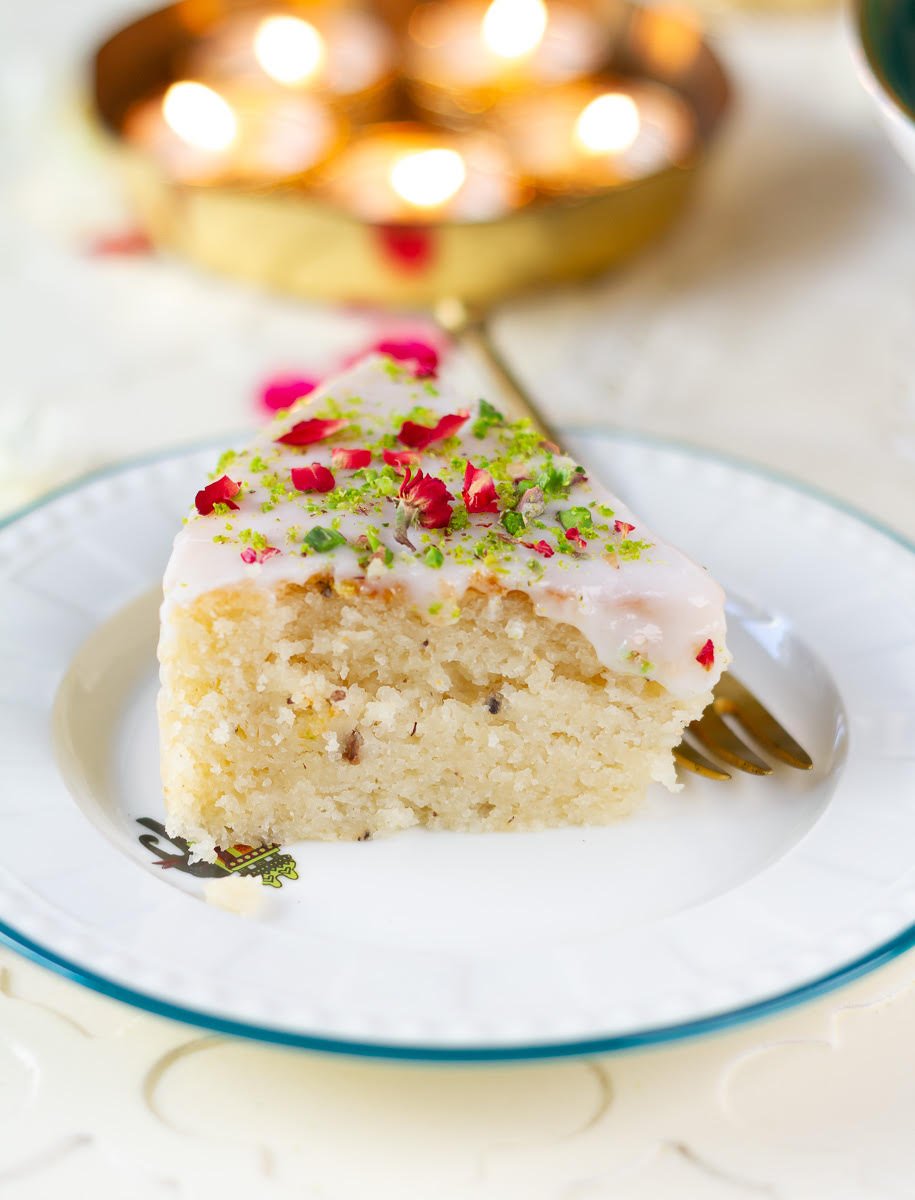 RECIPES WITH ROSEWATER OR PISTACHIO
Eggless Rose Pistachio Cookies
Saffron Tres Leches Cake | Saffron Milk Cake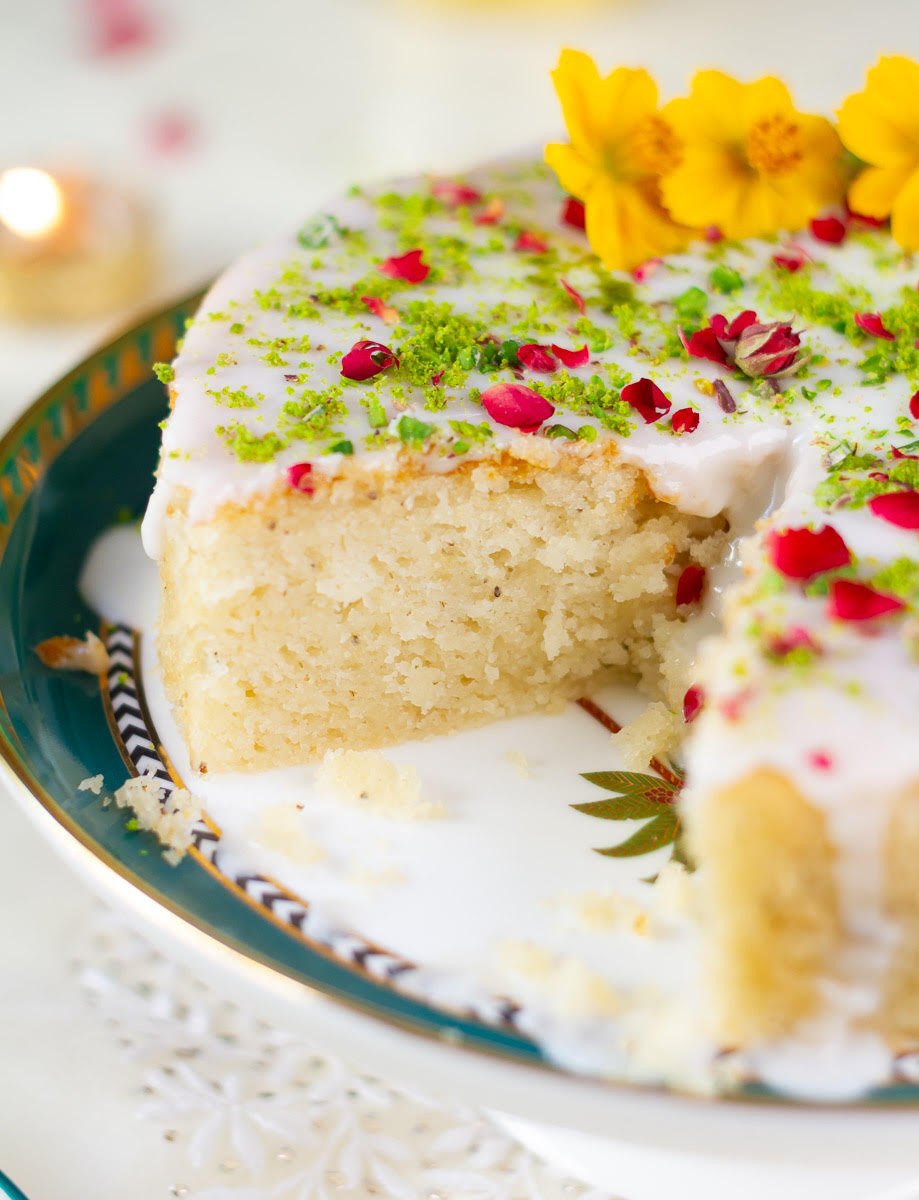 📖 Recipe
Print Recipe
Easy Persian Love Cake
The recipe for Persian love cake is super, super, super simple. The rose pistachio cake has a dense and heavy crumb, but it's absolutely light on the palate. The lemon and cardamom notes give the Iranian cake a devilishly refreshing flavor.
Ingredients
1

cup / 125 gms

All-purpose flour

1

cup / 100 gms

Almond flour

1 1/4

tsp

Baking powder

1/2

tsp

Baking soda

1/4

tsp

Salt

1.5

tsp

Cardamom powder

1/2

tsp

Nutmeg, freshly grated

2

tsp

Lemon zest

1/2

cup / 100 gms

Caster sugar

1

cup / 250 gms

Greek yogurt, plain

1/2

cup / 90 gms

Coconut oil

1

tbsp

Rosewater

2

tsp

Lemon juice
Glaze
1/3

cup / 35 gms

Icing sugar

2

tsp

Rosewater

1

tbsp

Milk
Instructions
Preheat your oven to 180 C. Grease and line the bottom of your 8" cake tin with parchment paper.

In a large bowl, whisk together both the flours, baking powder, baking soda, salt, cardamom powder, nutmeg, lemon zest, and sugar.

In a separate bowl, mix the yogurt, coconut oil, rosewater, and lemon juice.

Pour over the dry ingredients and mix well until a smooth batter is formed.

Please don't overmix.

Pour into your prepared tine and bake for 35 -40 minutes until a toothpick inserted in the center comes out clean.

Remove from the oven and let the cake cool on a cooling rack, then turn it out on your serving platter.

Pour the glaze over the completely cool cake and decorate with finely chopped pistachios and dried rose buds/petals.

I had some really pretty cosmos flowers, so those went on the cake too. Traditionally though, just rose and pistachios are used.

Let the icing set for a few minutes before slicing the cake. Enjoy!
Glaze
Combine the icing sugar, rosewater, and milk in a small bowl. Mix well until you get a thick, smooth mixture.