Its smoothie time here! Today I have this Pear Blueberry Ginger Smoothie.... Healthy, invigorating and super delish, it's a great way to power up your day!
This summer was dedicated to retesting and revamping my smoothie recipes on the blog. I made so many ( there are still a couple left though) that I didn't want to look at a smoothie for quite a while. But hey, I can't really stay away from them for too long...and so here's a brand new Pear Blueberry Ginger Smoothie for you and for me.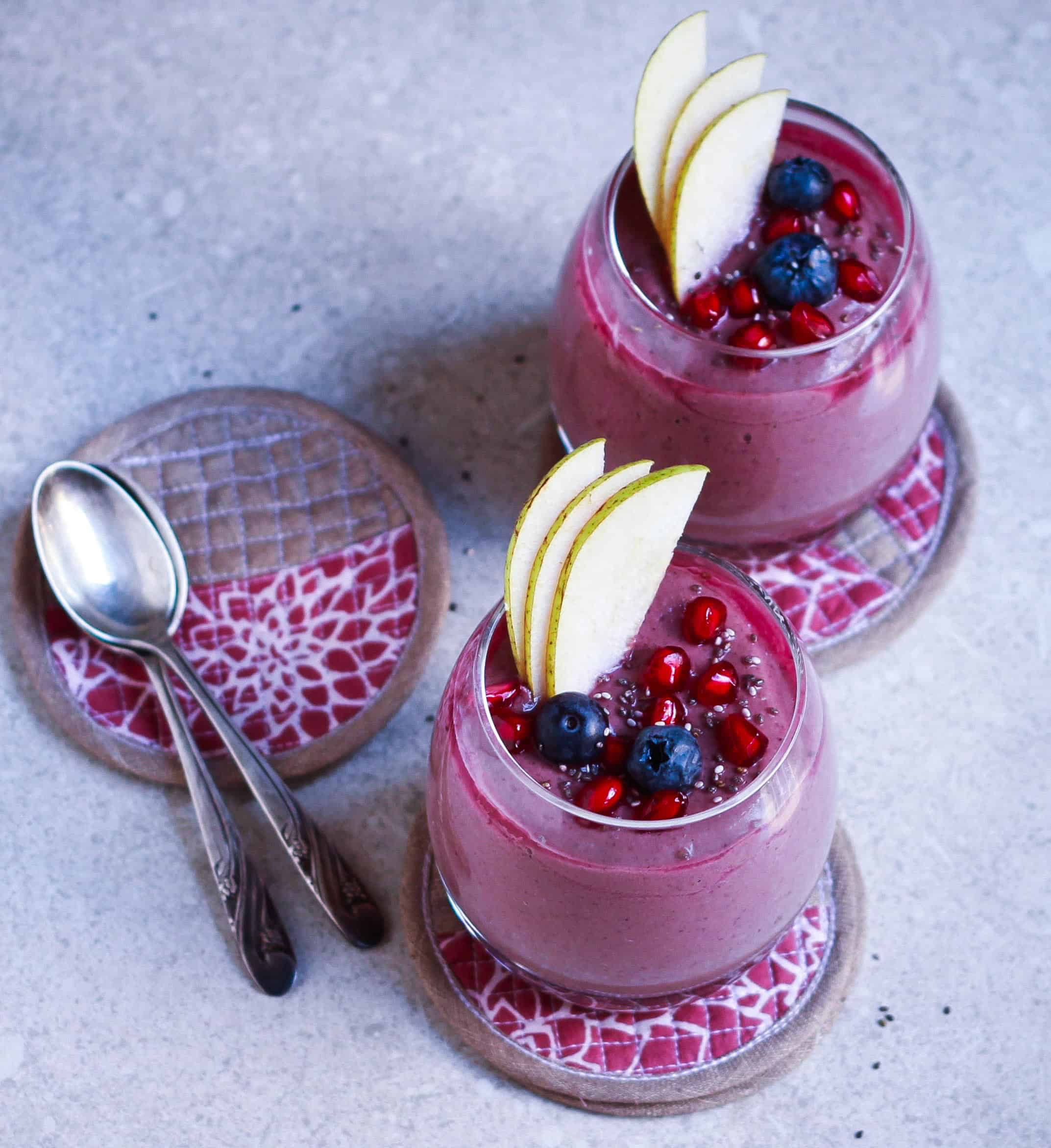 I've grown to love ginger in my smoothies since I made this BEETROOT GINGER DETOX SMOOTHIE . The health benefits of ginger are enormous, but I also enjoy its sharp taste against the creamy smooth sweetness of pear and bananas. Blueberries add a hefty load of antioxidants to this nutrient rich smoothie. Its loaded with fiber, protein, vitamins and immunity boosting properties.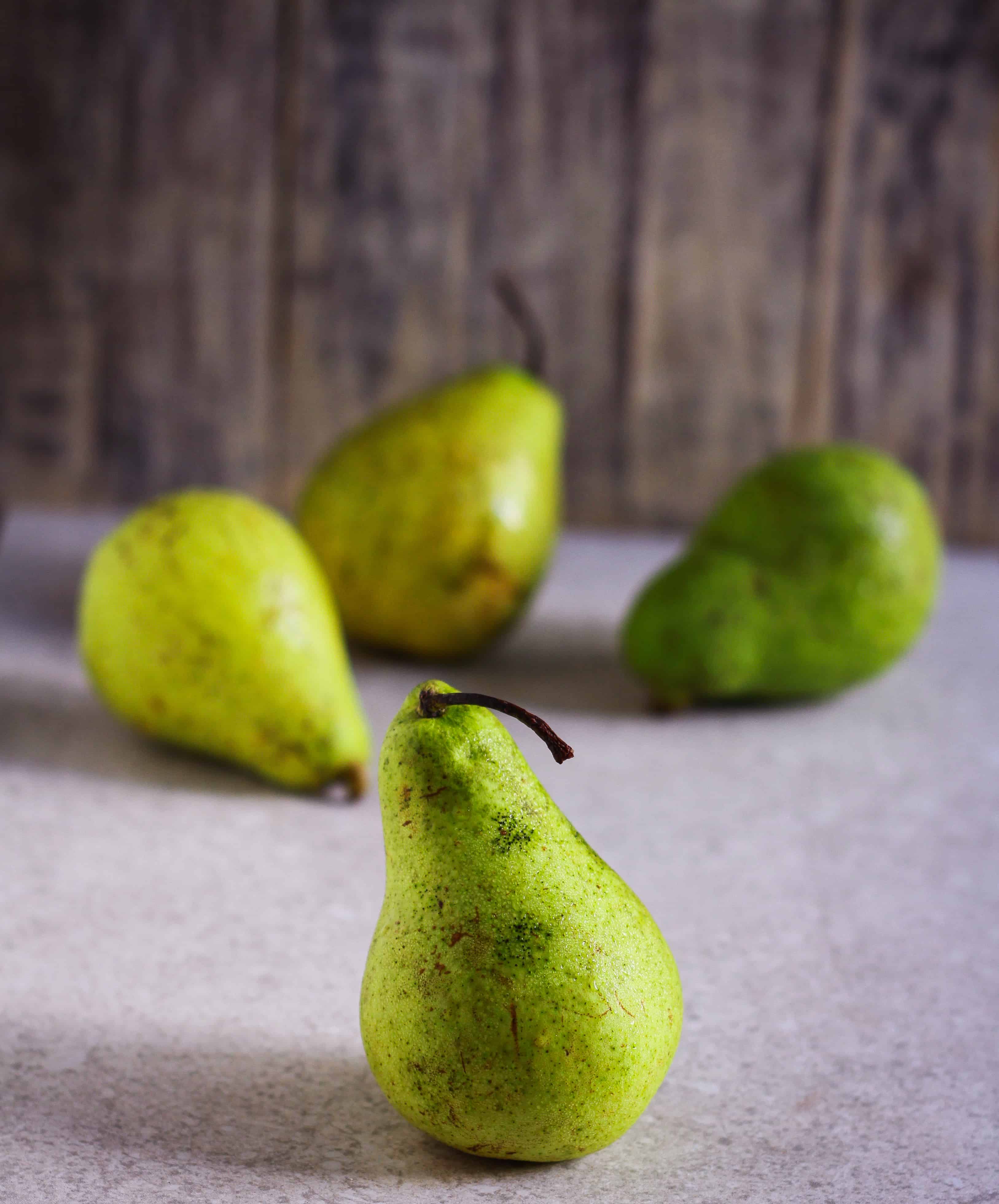 I didn't feel the need to add any sweetener as bananas and pears did that job well. But you could certainly add a couple dates or honey according to your preference. These days, I'm quite hooked onto my homemade ALMOND MILK and that's what was used here. All good fats!
If you try this recipe, do let me know. I'd love to hear from you! Please tag me on Instagram @tashasartisanfoods, using the hashtag #tashasartisanfoods. You can also FOLLOW ME on INSTAGRAM, PINTEREST for more fabulous recipes!
A little word about the beautiful coasters you see in the pictures today. They are from PASITHEA, an ethical and sustainable indie luxe lifestyle brand for women. All of their products are made from 100% organic fabrics with natural/herbal dyes. They also follow a zero waste policy. Inspired by reuseable straws, they've come up with these coasters made with recycled fabrics. They were kind enough to send me a few and I totally fell in love with them, hence sharing them with you all here.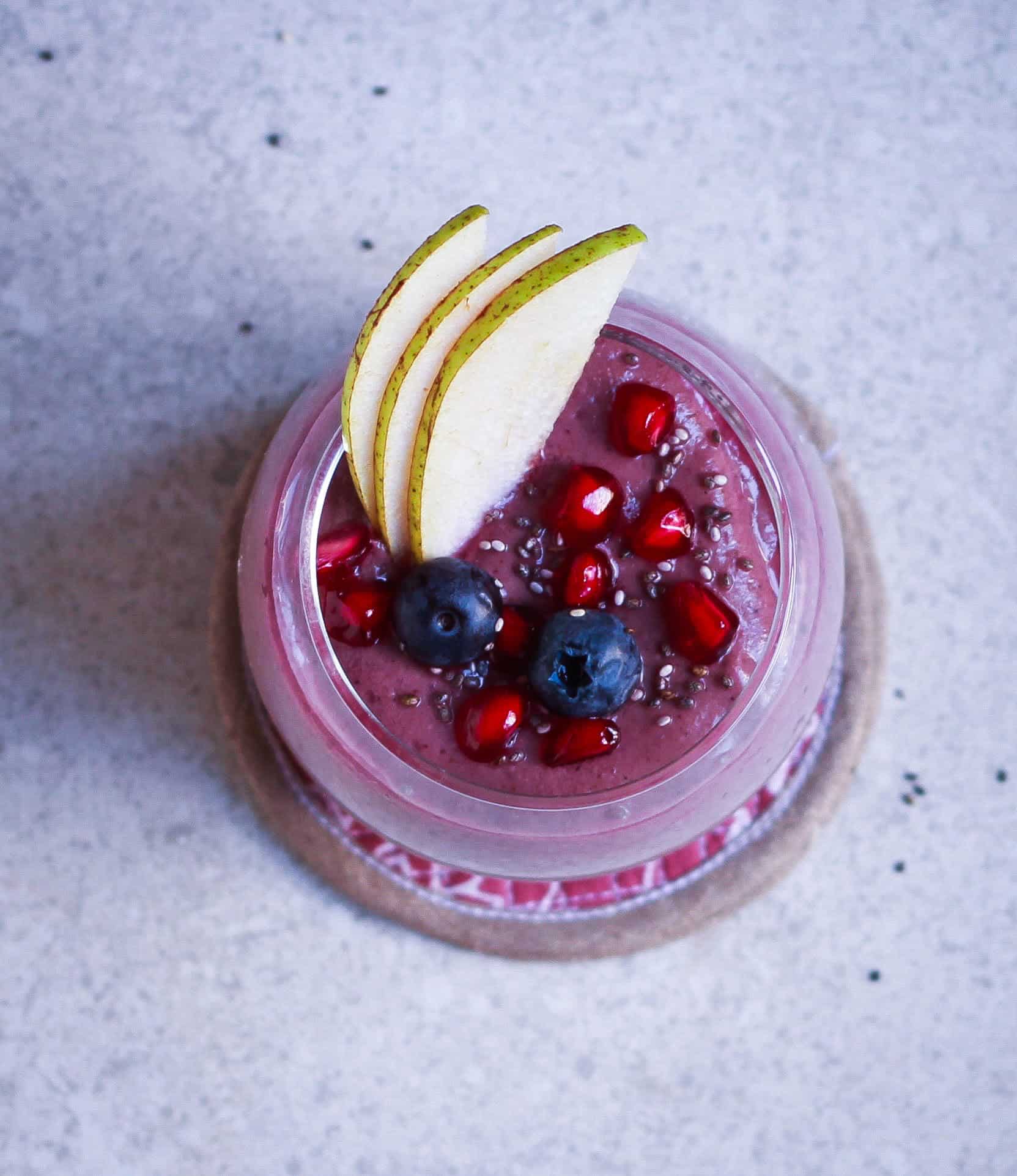 Pear Blueberry Ginger Smoothie
Its smoothie time here ! Today I have my Pear Blueberry Ginger Smoothie.... Healthy, invigorating and super delish, its a great way to power up your day!
Ingredients
1

big

Pear, peeled and cut in pieces

1/2

cup

Blueberries, fresh or frozen

1

tsp

Fresh Ginger, grated

You can add more if you prefer a sharper taste

1

Banana

2

tsp

Chia seeds

2

tbsp

Oats, lightly roasted and cooled

I prefer to lightly roast the oats, you can use them as is too.

1

cup

Almond milk

You can use any milk of your choice
Instructions
Place all the ingredients in a blender and process till smooth and creamy. Taste and adjust for taste. Serve immediately. Enjoy!