This is not a kalakand recipe that requires hours and some serious muscle workout. This is a super simple instant kalakand recipe for Diwali where truly magical things happen when you mix paneer, condensed milk, and cardamom.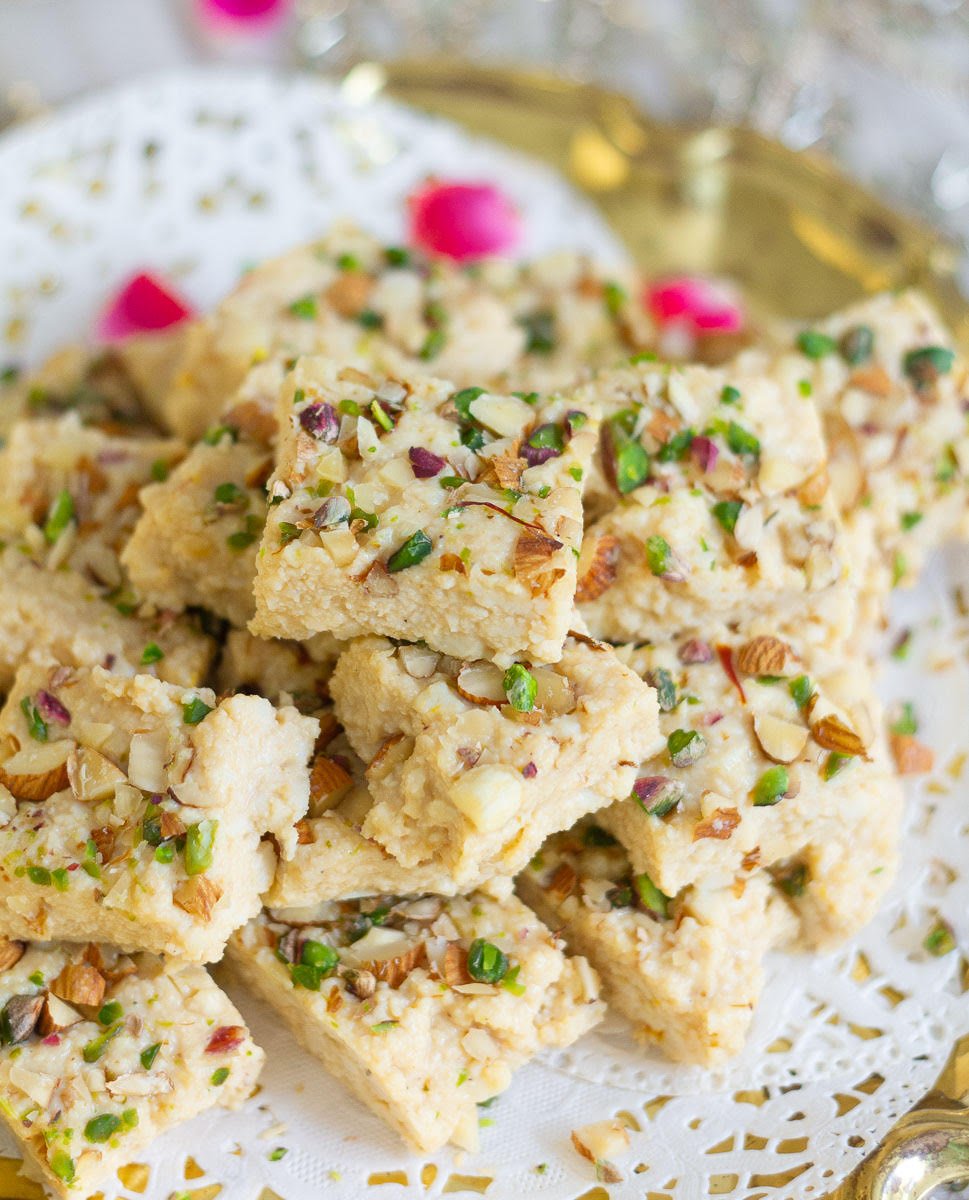 Some things are so much more than the sum of their parts. Take this recipe for kalakand. On the surface, it's just 3 ingredients, cooked together. Yet, along the way, you get this beautiful, complex, rich, and soft Kalakand mithai!
It's not overly sweet, which immediately makes it our favorite because we love our desserts less sweet.
Jump to:
WHAT IS KALAKAND?
Kalakand (or kala kand) is a milk cake. Think of it as the creamier, softer, grainier cousin of burfi. It's made by reducing condensed milk and paneer together till the mixture is moist and thick.
Then it's infused with cardamom, laced with nuts that lend it a lovely granular texture, and served. Originating from Alwar, Rajasthan, the Kalakand mithai is popular in North India and is frequently made during Dussehra, Diwali, and other festivities.
HOW TO MAKE KALAKAND?
The original paneer kalakand recipe takes time. My version of this sweet recipe with condensed milk is a shortcut and is made with ingredients that are readily available in every Indian kitchen.
Step 1: Line a tray or thali with parchment paper. Grease it liberally and then set it aside.
Step 2: On low heat, in a thick-bottomed pan, cook condensed milk and grated or crumbled paneer (more on it later).
Step 3: Keep cooking, stirring frequently, till the mixture thickens.
Step 4: When it reaches a batter-like consistency, remove it from the heat and thoroughly mix in the cardamom powder.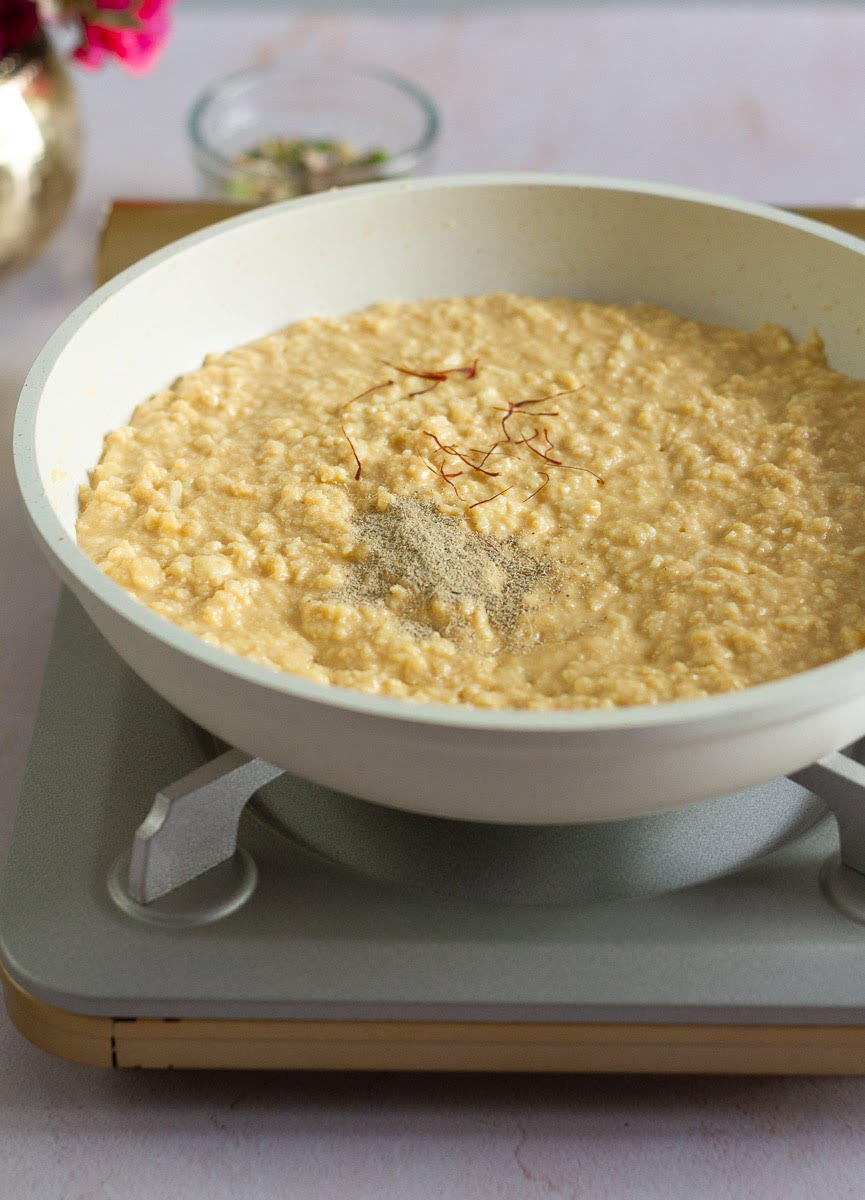 Step 5: Pour into your prepared tray and spread evenly with a spatula.
Step 6: Dress with chopped nuts (use the back of a spoon to embed them into the kalakand).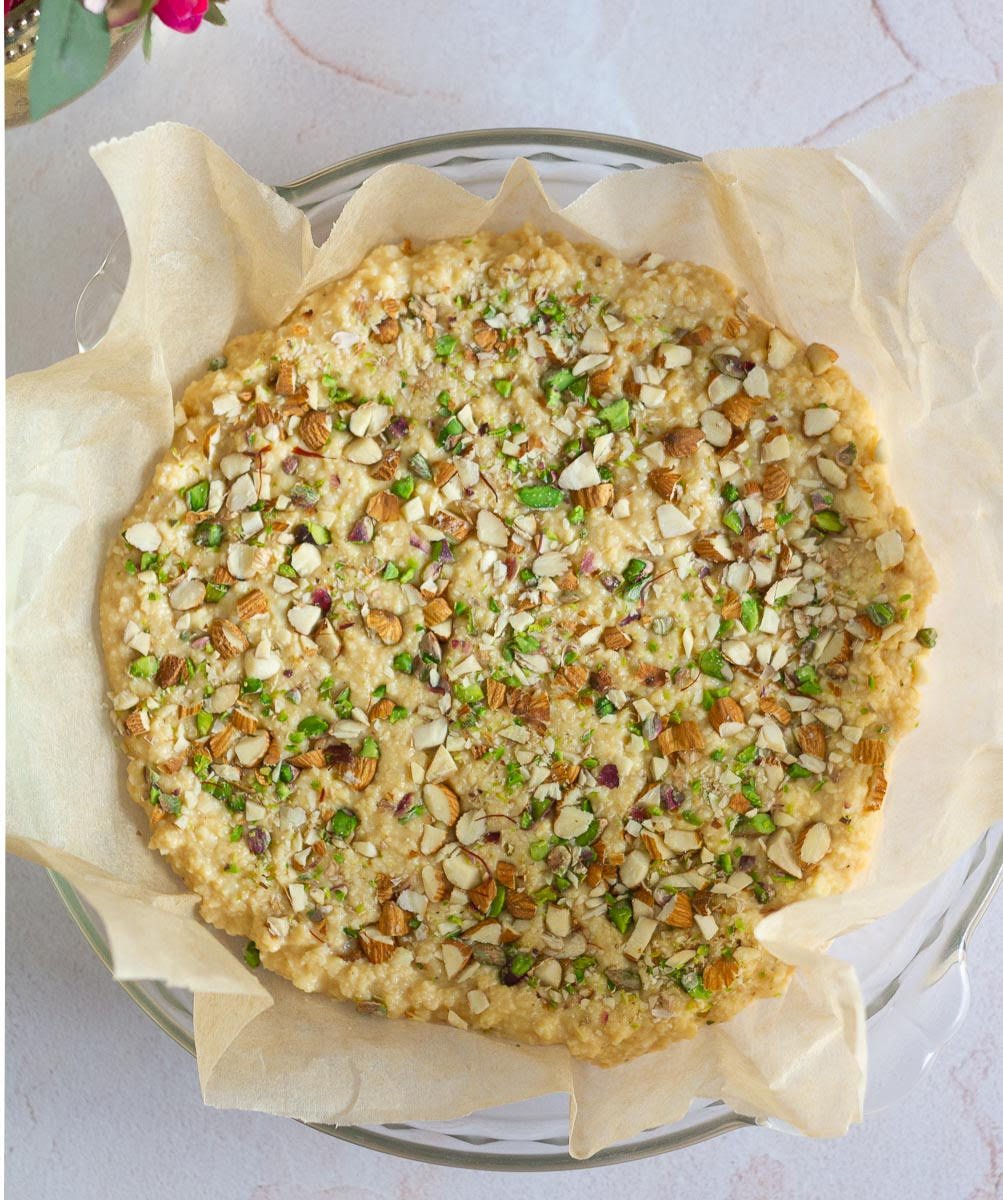 Step 7: Let it cool down to room temperature and then refrigerate for a good 3 to 4 hours. I let it chill overnight.
Final step: Cut into pieces and serve!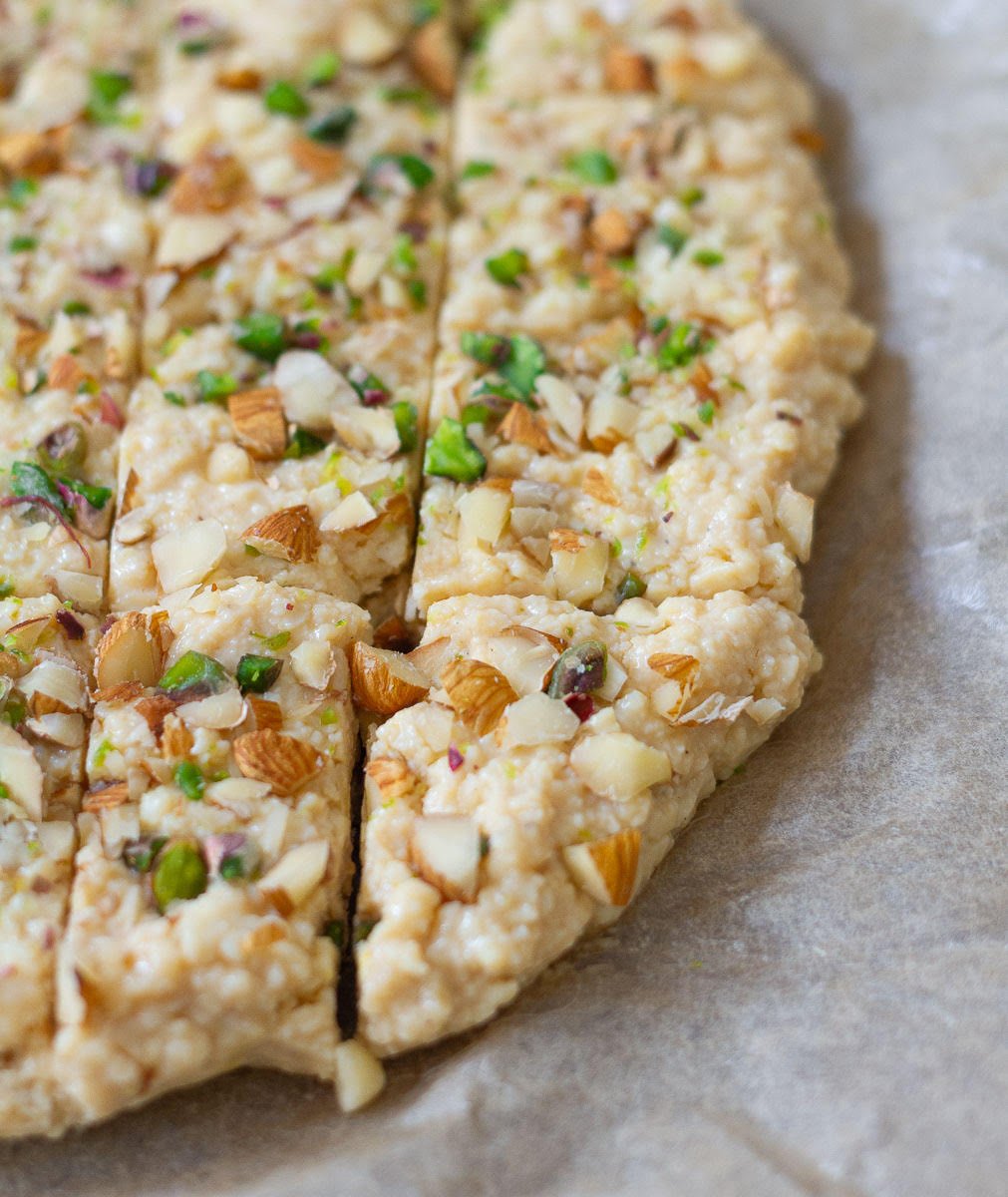 KALAKAND INGREDIENTS
Paneer: When a recipe has so few ingredients, it's important to make use of the best quality possible. So, whether you opt for homemade or store-bought paneer for this kalakand recipe, make sure it's the best you can get your hands on.
If you go the store-bought route, grate your paneer.
If you use homemade paneer, strain it for at least 30 minutes and then crumble it.
In either case, you don't want chunks of paneer because that'll change the texture of the kalakand sweet.
Condensed Milk: Like paneer, you have the freedom of choice between homemade condensed milk or canned. I prefer homemade because it allows me to control the ingredients, which adds so much more body and depth to it. Plus, I can customize it to my heart's content.
But if you want to reduce your cooking time (and don't already have condensed milk made), canned will work just fine.
Spice: Cardamom is the savior of all milk sweets. It jazzes them up. But it's not essential from a structural perspective. So, if you're in the mood to experiment, add saffron or rose water.
Nuts: Chopped almonds and pistachios grace my recipe for kalakand, and truth be told, they intensify the joy of eating this milk sweet. That said, pander to your palate. Leave nuts out completely, or use whichever ones you prefer.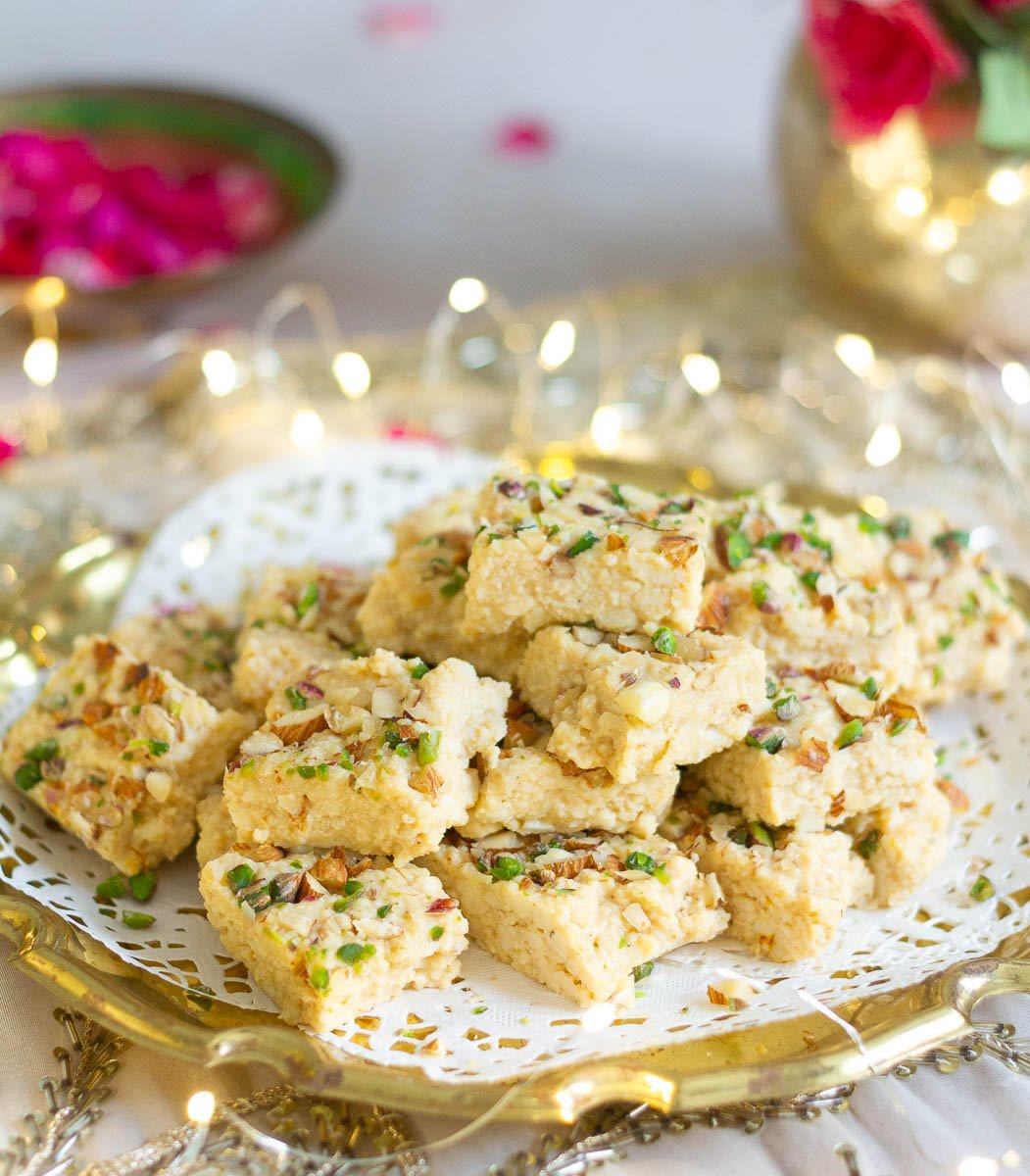 KALA KAND TIPS
Don't over or undercook kalakand. You don't want it to be too dry (which makes for hard and chewy milk sweet) or too runny.
How do you know if the kalakand condensed milk mixture is cooked? It starts to leave the pan sides and gathers into itself.
It's important to refrigerate the kalakand mixture for a few hours. It needs to chill before it can be cut.
You can serve kalakand chilled or at room temperature. The texture obviously differs, but it's marvelous both ways.
It's rich, so cutting it into smaller pieces helps with portion control.
Like every sweet with milk, kalakand is best relished the day it's made. Fresh and moist. But it stores well in an air-tight container.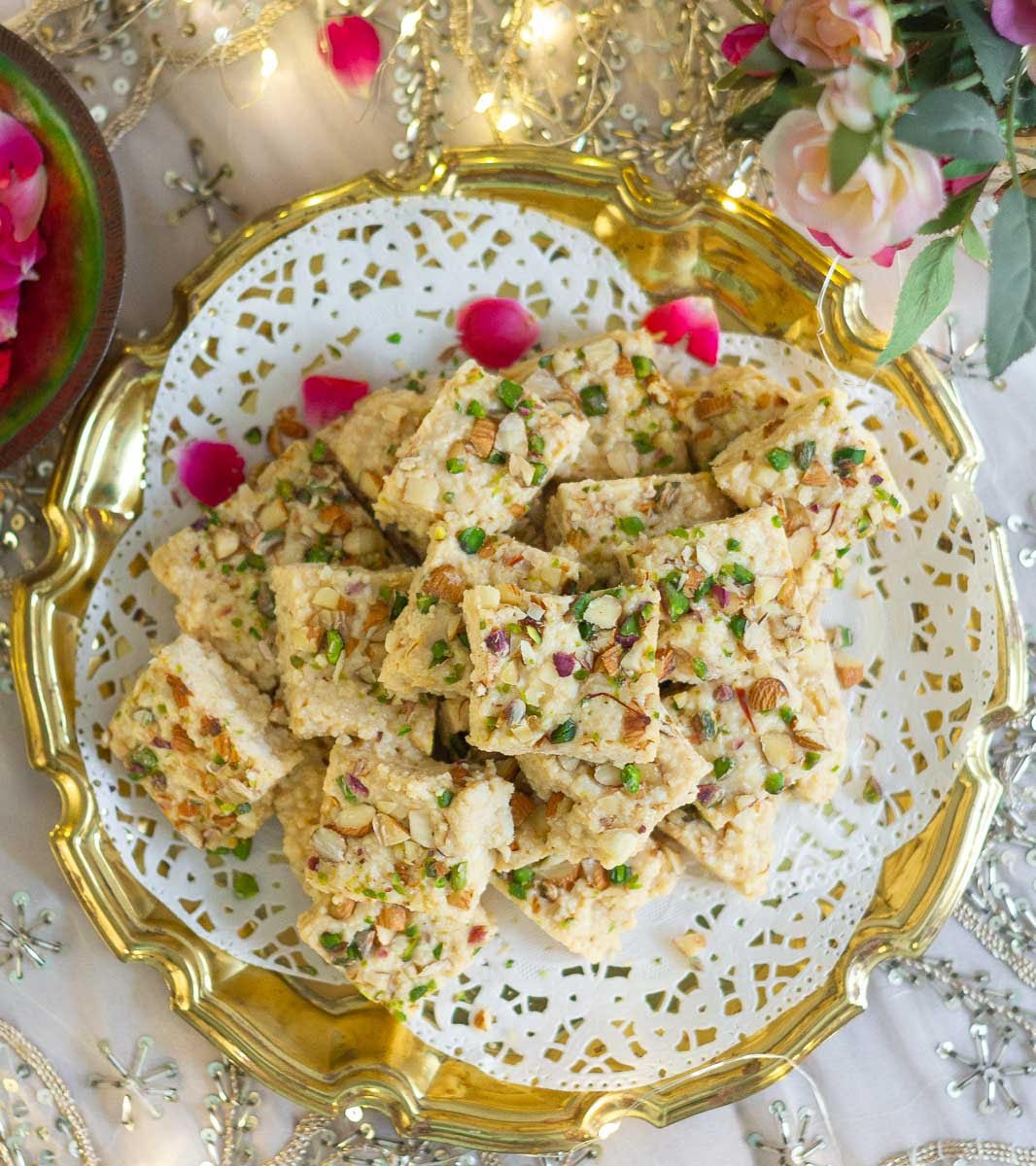 MORE SWEET RECIPES WITH CONDENSED MILK
Chocolate Fudge With Condensed Milk
Besan Burfi With Condensed Milk
Half the joy of cooking is sharing it with others, which is why I'm always eager to hear from you. So go right ahead and drop a comment or reach out on Instagram, Pinterest, YouTube, or Facebook.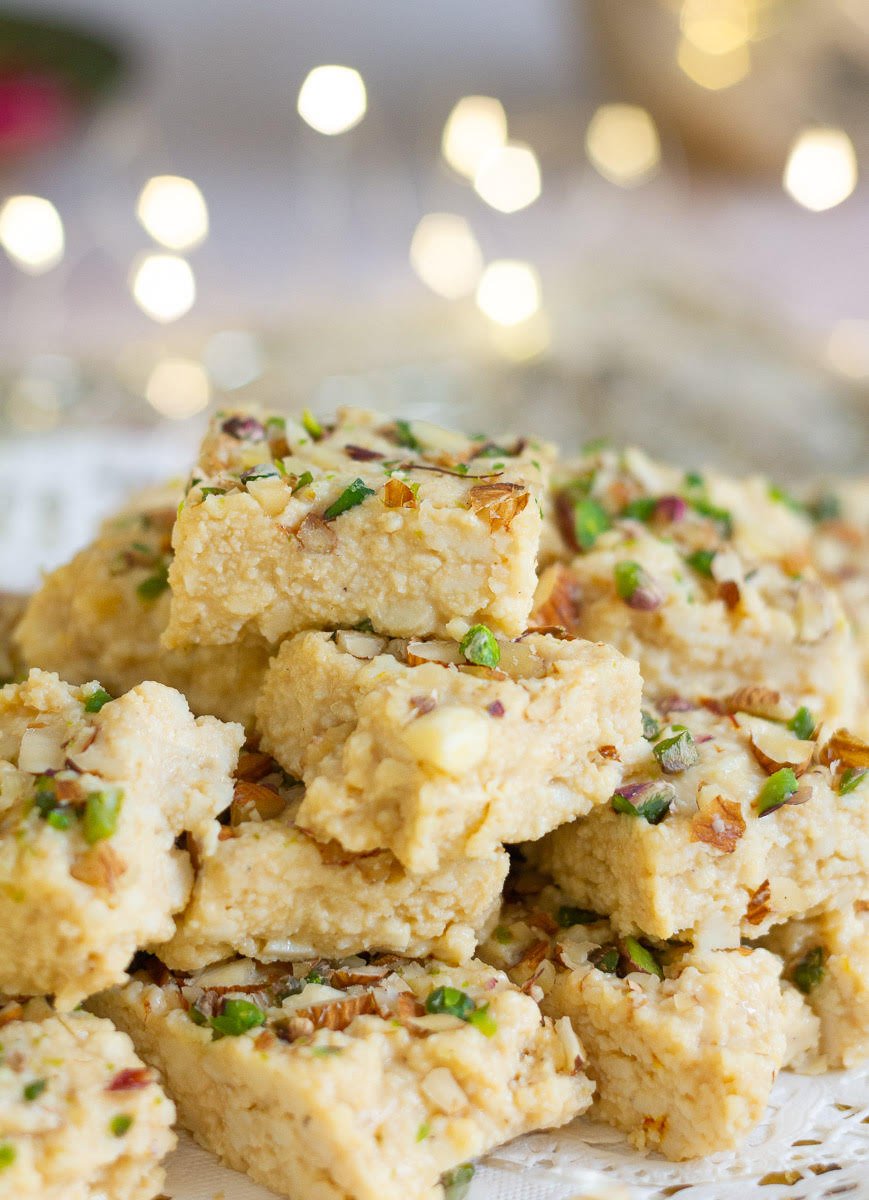 📖 Recipe
Print Recipe
Easy Kalakand Recipe
Easy Kalakand recipe - This is a super simple instant kalakand recipe for Diwali where truly magical things happen when you mix paneer, condensed milk, and cardamom.
Ingredients
350

gms

Paneer, grated or crumbled

400

gms / 1 tin

Sweetened condensed milk

1.5

tsp

Cardamom powder

1/2

tsp

Saffron strands

Optional

2-3

tbsp

Almonds and pistachios, chopped
Instructions
Line a plate or tray with parchment paper and grease it lightly.

Combine condensed milk and paneer in a thick bottom pan or kadai.

Cook on low heat for 10-15 minutes, stirring frequently, until the mixture becomes thick and starts leaving the sides of the pan.

The mixture should be moist and thick, not runny.

Take it off the heat and add cardamom powder and saffron. Mix well.

Pour into your prepared tray.

Sprinkle the chopped nuts and press them down gently using a spoon.

Let it cool at room temperature, then refrigerate for 3-4 hours before cutting into squares.

Serve cold or at room temperature. Enjoy!